During the coronavirus pandemic, educators have been confronted with the challenge of keeping students engaged and safe, and ensuring their wellbeing. With remote teaching expected to stay in some form, teachers are focusing on strategies that are best suited to the needs of young minds currently grappling with a host of uncertainties.
Studies conducted in the past have linked traumatic events to high stress load in children and adolescents.
A study on post-traumatic stress disorder (PTSD) in war-torn Palestine found that 72.8 per cent of the respondents of primary school age reported PTSD reactions such as emotional numbing and detachment, sleep disturbance, memory difficulties, behavioural outbursts, and repetitive images.
The study goes on to suggest school- and group-based intervention strategies for at-risk children besides cognitive-behavioural treatments that help improve children's locus of control and self-esteem. The paper recommends the involvement of parents as far as possible for optimal results.
In the present circumstances, there are concerns about the impact of lockdowns on student wellbeing and how schools can incorporate teaching methods that are able to recognise and address high anxiety levels among students.
In a recent article, the Monique Burr Foundation for Children (MBF) suggests the application of Maslow's hierarchy of needs to virtual learning. Planned strategies aimed at developing a better connection with students help to provide 'safety needs' and a sense of 'love and belonging'. The idea is to help students develop confidence and accomplish the goal of self-actualisation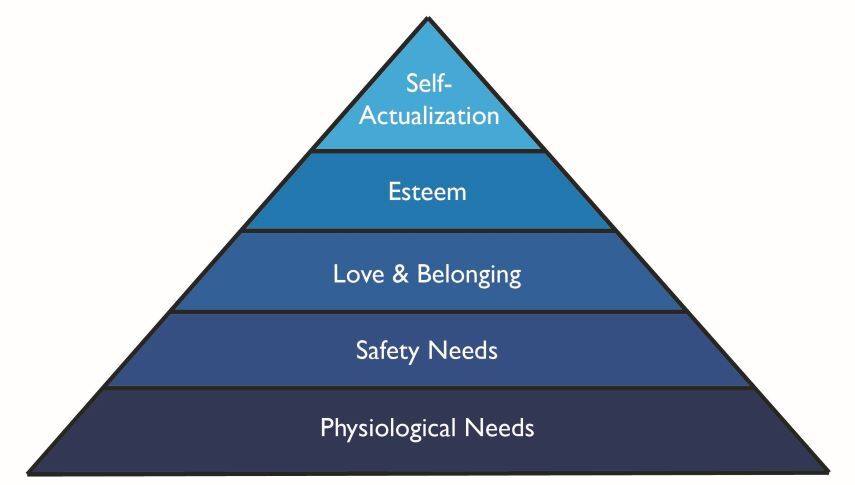 Illustration showcasing Maslow's hierarchy of needs adapted from https://www.mbfpreventioneducation.org/meeting-the-needs-of-children-during-covid-19/
Students continue to face academic and personal anxieties arising out of months of lockdown, and many have lost their family members in the pandemic. In the new academic year, schools should be prepared to help students deal with trauma and distress. As educators, we have to always learn new ways of supporting students academically, socially, and emotionally.
The Twitter handle of educator George Couros is insightful and brimming with ideas to build better student-teacher relationships. One suggestion he makes is to undertake daily check-ins with students and parents using social media tools. He also suggests keeping online interactions positive and involving students more intricately in the lesson planning process.
Some schools have been using the quiz platform Kahoot! to flip formative assessments. This enables students to take quizzes in a self-paced manner, which helps them avoid the stress of sitting for classroom-based evaluations. Teachers also get sufficient time to assess students' present and past performance with the help of the tool's reporting mechanism.
More practical insights
Ted-Ed was recommended as an online teaching tool during a tech training session in our school. This has a repository of useful videos which can be used to create flipped lessons that students can undertake at home. Class time can therefore be devoted to interacting with students and understanding their socio-emotional needs.
The practice of asking 'How are you feeling today' at the start of the lesson using MS Teams emojis or memes is also a fun way to begin a class and assess the mood of students. If too many students are feeling sleepy or dull after a long day, teachers can modify lessons accordingly. I spend the first and last five minutes of my classes discussing Netflix shows students might be watching, behind the scenes videos, and even Taylor Swift!
Google forms can be used to ask short and light questions about students' moods, interesting things they would like to share, questions they would like to ask, etcetera. In some cases, I have been able to use this information to compare current and past results – academic and extra-curricular – and to identify students who need assistance. Consequent interventions can be in the form of meetings with parents or planning sessions with school counsellors.
Student-centred learning makes students more involved in the learning process. In our school, there has been a school-wide attempt to have students lead the development of rubrics for assessing their own written work and projects.
With the onset of the new session in a blended learning mode, educators need to focus on making students feel safe and comfortable. This will be the first basic step towards ensuring that students become more engaged, grasp academic content, and perform according to their potential.