With space increasingly at a premium, vertical preschools and schools are popping up around the globe as architects seek to make the most of the land available.
In this photo story, we travel to Singapore to take a look at a design project that's providing two school communities with lively learning environments and play spaces in the sky.
Designed by Bogle Architects, the Early Learning Village serves the Stamford American International School and the Australian International School (AIS), providing facilities for up to 2100 children from Nursery to Kindergarten, and 400 staff.
Emeritus Professor Gary Moore, of Sydney University, was an Education Design Advisor on the project. He says, in serving two schools, one of the challenges was how to make the large building feel child friendly and bring it down to their scale.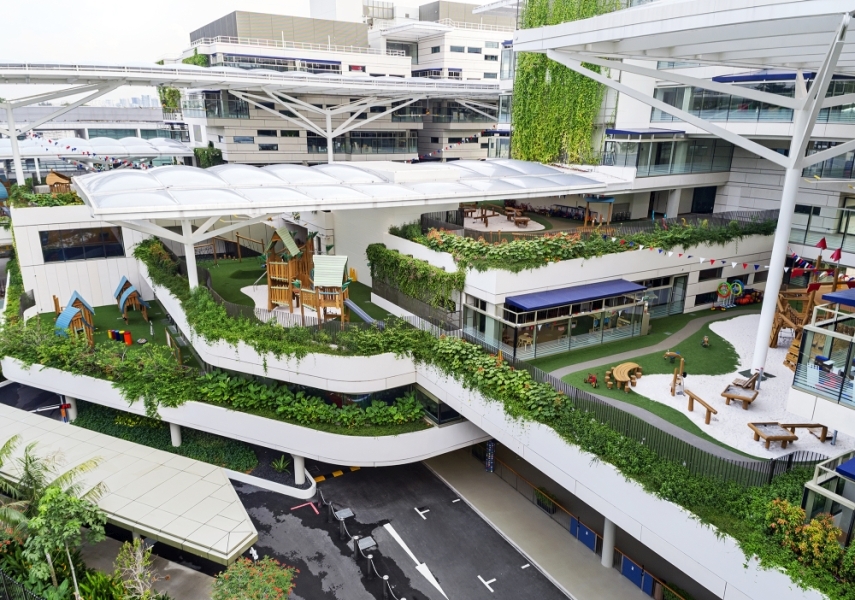 'One way we've done it is, we've made the building into a series of pods. It's not a monolithic building that just looks like any apartment building anywhere else in Asia, but it's a series of pods which stick out, which stick in, which have greenery in between, which have green walls on the sides, which have windows here and windows there …'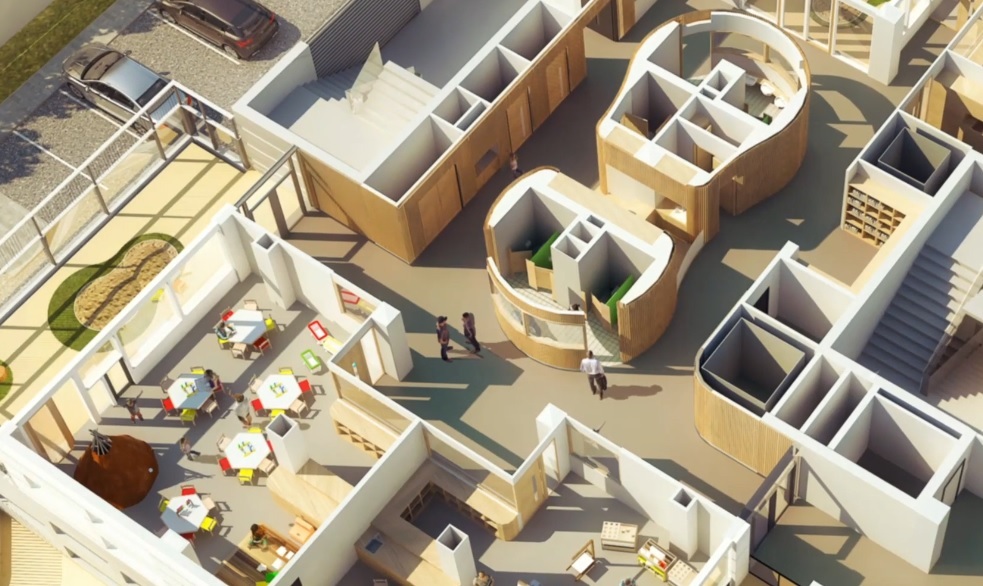 Each of the pods, or modules, has a cluster of four classrooms – creating a mini learning community within a larger school community. Among the facilities in each cluster are a common play and discovery space which includes sensory play equipment, a kitchen, and a mini resource centre.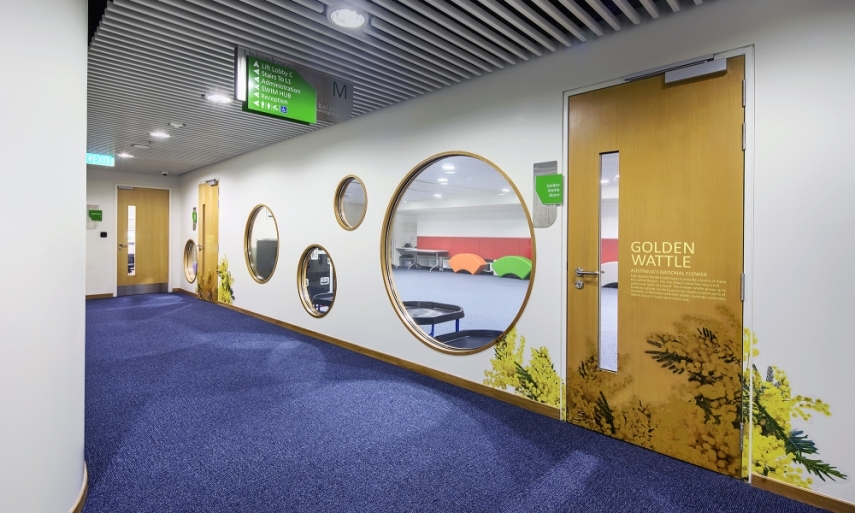 Architect Ian Bogle says: "The challenge here was not to celebrate the scale but to make the building feel small, curious and playful – just like its occupants – and we have created a wealth of exciting and intriguing spaces.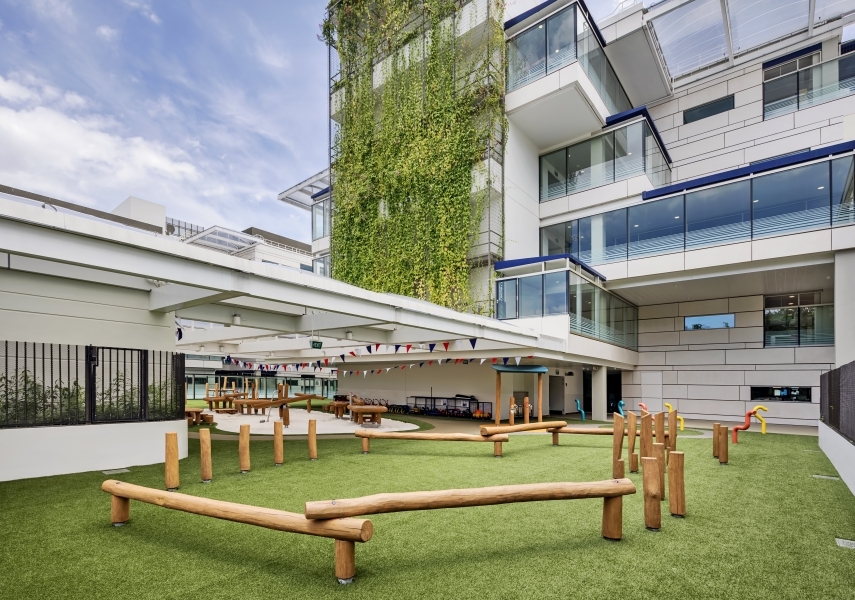 In addition to the play spaces in each cluster, there are several communal play areas on different levels of the building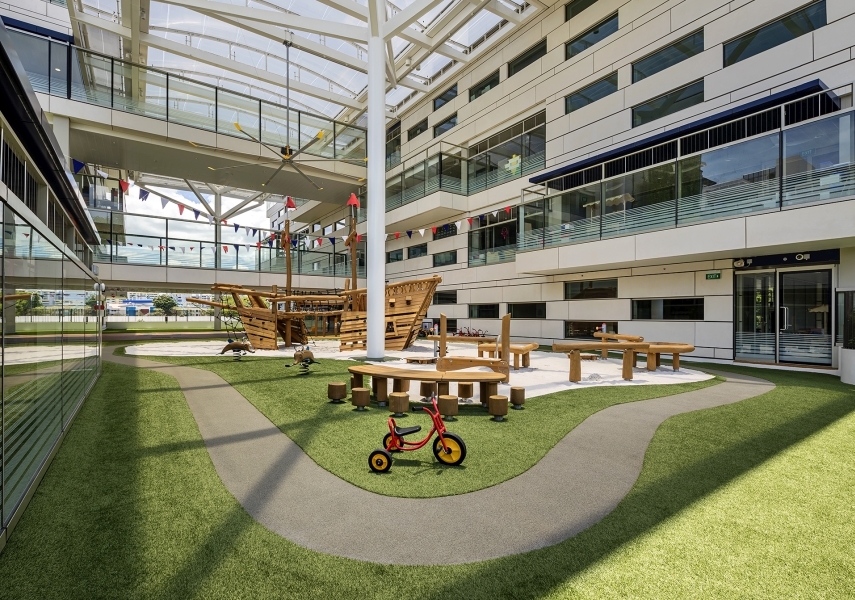 The campus is designed to maximise daylight in the classrooms and through the outdoor spaces, while providing plenty of shade. Canopies and the building's overlapping blocks offer protection from the elements.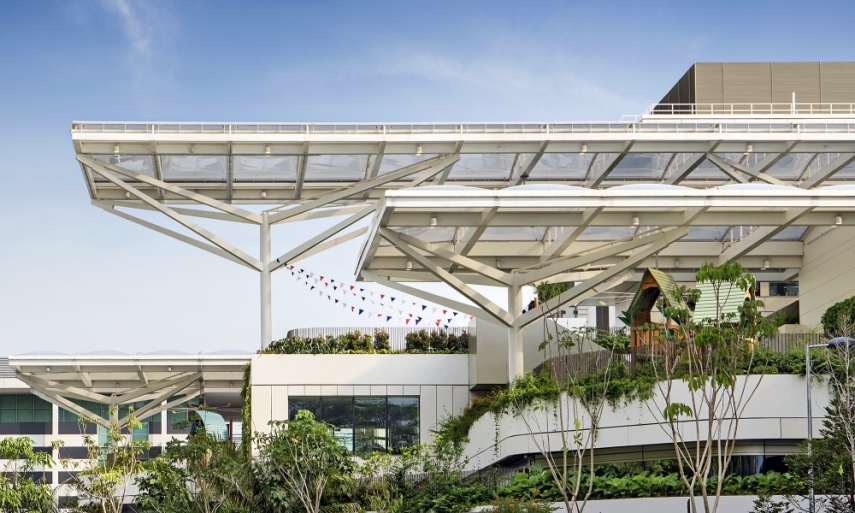 An important part of the design brief was for lots of green space and greenery. 'It is a living breathing part of what happens every day,' Adam Patterson, Head of Early Years at AIS says. 'From the living walls coming to life with flowers and native bees to the shared spaces that children are discovering around every corner, there is something that is exciting and something that creates a sense of wonder. Parents and children do not want to go home.'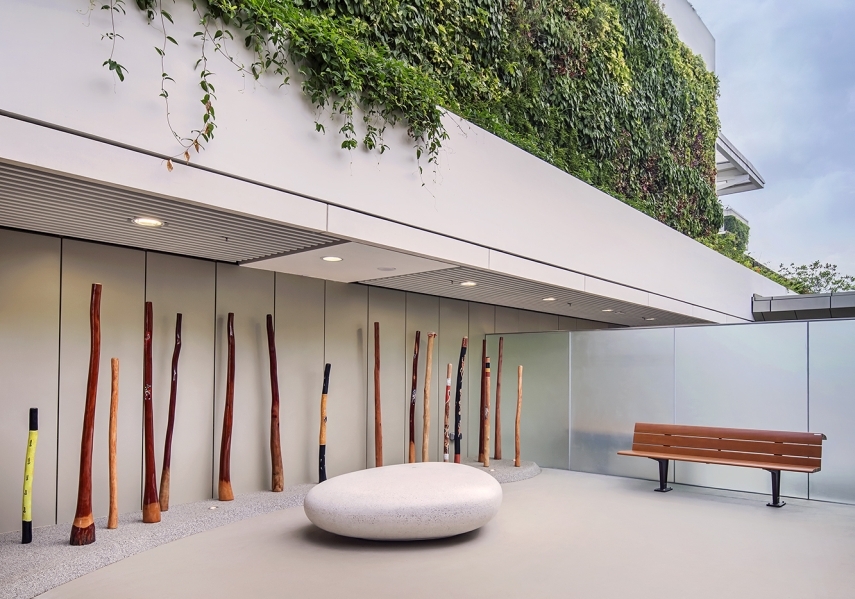 There are also indoor spaces for sports and performance, and an outdoor undercover 20 metre swimming pool.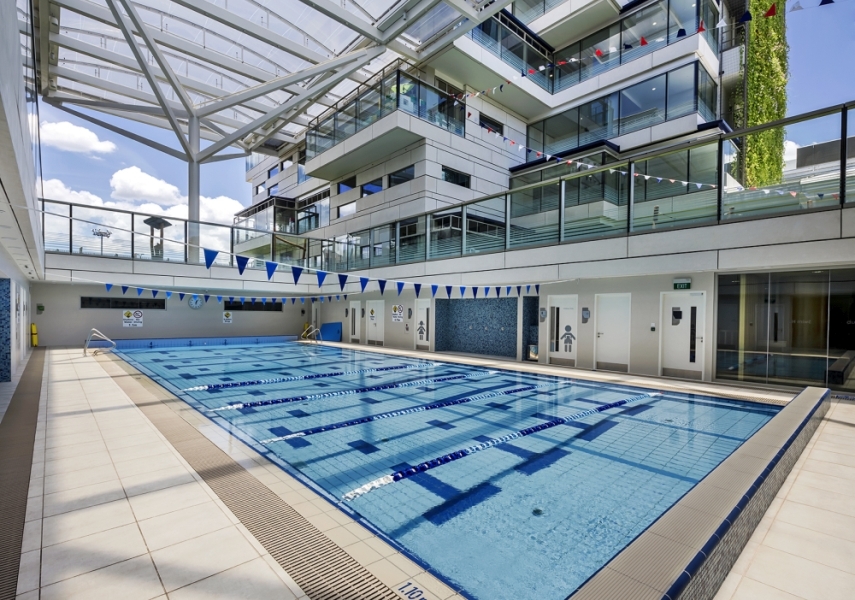 Bogle says the end result of this ground-breaking project is a building 'that feels both intimate and personalised, visually complex yet legible and provides a rich learning environment for pupils, parents, and staff.'