The 12 finalists for the annual WISE Awards have been announced, with organisations across the world being recognised for tackling a pressing education need in their communities in innovative ways.
WISE is an international platform for purposeful action in education and was established in 2009 by the Qatar Foundation, a non-profit for education, science and community development. Here, we share some of the finalists working to meet the needs of students in K-12 – from India, Mexico, United Kingdom, Turkey, Colombia, Switzerland, Pakistan and Spain.
The Happiness Curriculum by Dream a Dream – India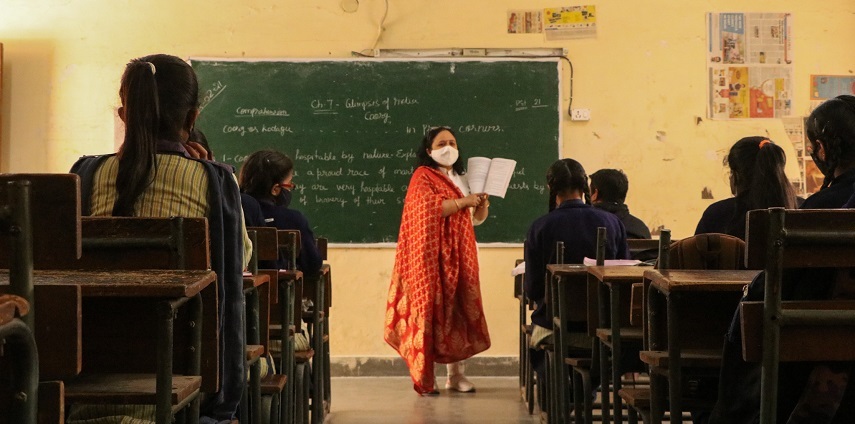 Image: Dream a Dream
Dream a Dream has partnered with the Delhi government to include social and emotional learning (SEL) in classrooms. The organisation has so far delivered The Happiness Curriculum to over 1000 schools and 800 000 students in Delhi, and has now solidified partnerships in other areas of India to expand the delivery of SEL.
'The Indian school system emphasises rote learning and high scores as the ultimate worth of students to determine their college acceptance and job prospects,' they say. 'The Happiness Curriculum aims to address the well-being and happiness of students with a strong emphasis on mindfulness, self-awareness, critical thinking, reflection and other social-emotional skills.'
Trauma Informed Schools by Maya Vakfi Foundation – Turkey
Recognising that there are approximately one million refugee children of school age in Turkey, the Maya Vakfi Foundation has developed a Trauma Informed Schools Program to support students who are facing challenges engaging fully in education due to the trauma they have experienced during their migration.
'Through trainings and workshops with educational staff and caregivers, there is better detection of children's psychological problems and healthy interventions are implemented. Teachers, counselors and parents develop skills to support the socio-emotional wellbeing of children through a trauma-sensitive approach,' they say.
In the future, they hope to expand their program into other areas across the globe where there is a high refugee population.
Creating Social Emotional Learning for Children in Indian Public Schools by Labhya Foundation – India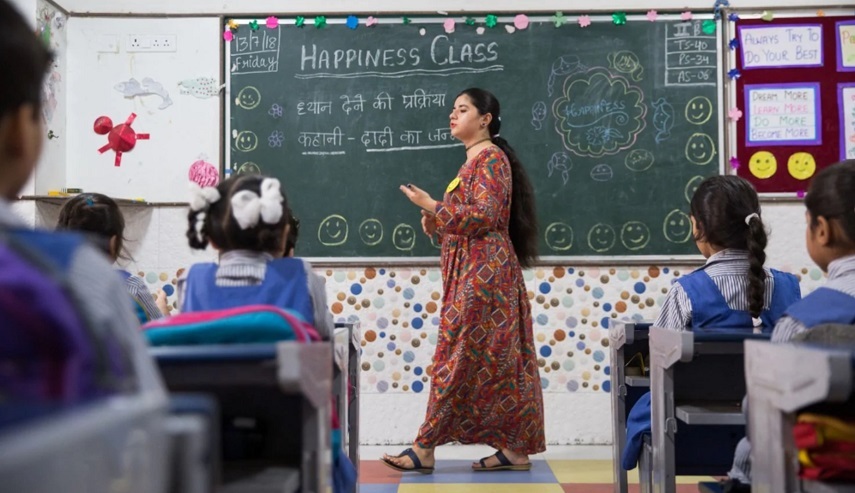 Image: Labhya Foundation
Like The Happiness Curriculum, this project focuses on providing SEL to vulnerable students across India and has so far impacted two million students in Kindergarten to Year 8 across 20 000 schools.
They have partnered with various governments and non-profits to implement an SEL program which involves daily 30 minute lessons on mindfulness, relationship building and goal setting. The Foundation provides curriculum support, teacher capacity building and program monitoring and evaluation to the schools that have implemented their programs.
Now, the Labhya Foundation has a goal of reaching seven million vulnerable children across India.
Pehchan Project by Centre for Unfolding Learning Potentials (CULP) - India
The Pehchan Project has so far directly benefited almost 480 000 children aged six to 18. CULP implemented this project to support disadvantaged girls facing barriers to mainstream education by focusing on social and gender inclusion in schools, child marriage and child labour.
To do this, they have implemented education centres for low performing students, teacher support to improve pedagogy, and a re-organisation of the school curriculum to make it more relevant to all students.
onebillion by onebillion children – United Kingdom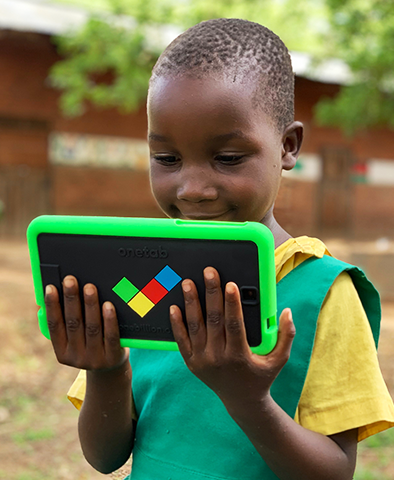 Image: Onebillion Children
In the United Kingdom, onebillion children is working towards improving the literacy and numeracy skills of children in low-income countries. They have developed onecourse, a literacy and numeracy software to be used on their device onetab, which is solar-powered and can be accessed without internet connection.
They have over 200 000 users currently, and are now aiming to make their software available to more students by translating it into more languages.
Let's All Learn to Read by Fundacion Luker – Colombia
In response to the fact that 51 per cent of students in Latin American primary schools have low performance in reading, Fundacion Luker has developed a learning model for literacy called Let's All Learn to Read (LALR).
It comprises of a combination of face-to-face and digital support which covers teacher training and the provision of literacy materials. Currently, their reach is over 700 000 students across Colombia and Panama. The Foundation hopes to now reach all Latin American companies.
Kiwix by Kiwix – Switzerland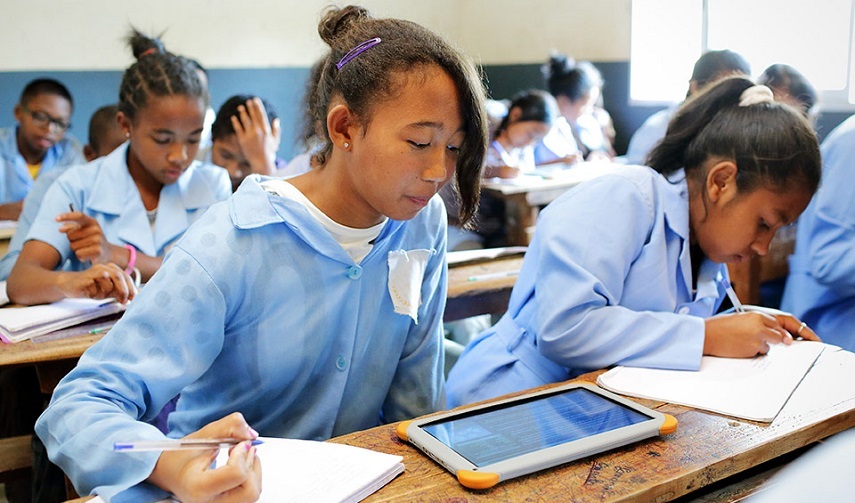 Image: Kiwix
Kiwix in Switzerland has supported over four million individuals in 220 countries during the COVID-19 school closures by providing free software to assist those without internet at home to access learning materials.
'Kiwix is a free, open-source software that can compress any website into a single file so that people can store the entirety of Wikipedia, join MOOCs or watch YouTube classes on their phone and access them wherever they are, even when there is no connectivity,' they explain.
They aim to support even more students by 2025, with the goal to have 100 million users.
Taleemabad by Orenda Project – Pakistan
Taleemabad, which translates to 'city of education', is an animated series which students can access on an app, via television, or in physical books. The series in aligned to the national curriculum in Pakistan, and aims to teach K-6 students English, Urdu (their native language), Mathematics and Science.
Pakistan has the second highest number of out-of-school children, and access to school is a challenge for many. Taleemabad aims to reach these children, and is having great success, with the Orenda Project reporting that Taleemabad has reduced school drop outs by 70 per cent and increased student test scores by 31 per cent.
ProFuturo Digital Education Programme by Telefonica Foundation and "la Caixa" Foundation – Spain
Two of Spain's largest Foundations – Telefonica and "la Caixa" – have worked together to create their digital education program, ProFuturo. The program is designed to support teachers to improve their practice, particularly when it comes to integrating technology into their classrooms. As well as this, ProFuturo provides schools with resources on a digital learning platform which cover mathematics, science, technology and linguistics. So far, they have trained over 660 000 teachers in 40 countries.
The winners of the WISE Awards will be announced in September. To read more about the 12 finalists, visit the WISE website.