As the end of another year approaches, you may be wondering what changes and challenges you are likely to face in the next school year.
Since you are already in the mood, let's take a glimpse further into the future.
The World Innovation Summit for Education (WISE), recently revealed the results of a survey conducted among its global community of experts, revealing their perspectives on what school will look like in 2030.
Here's a snapshot of some of the results.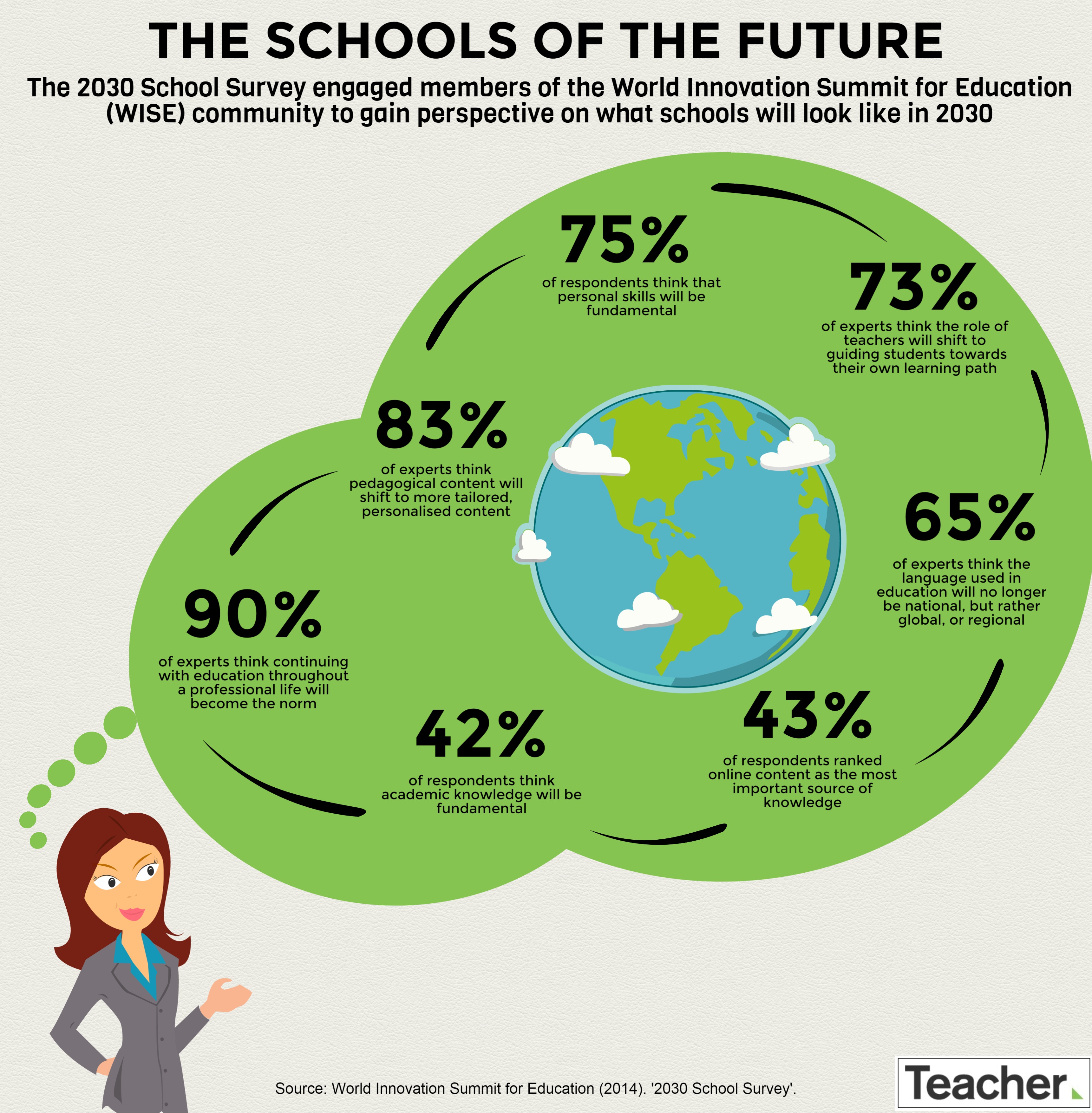 What do you think schools will look like in 2030?
What part of the education system is likely to experience major changes?
Let us know in the comments below or tweet @teacheracer using the #TeacherMag hashtag.