Snip, snip, snip. Workload, workload, workload. In my garden, I have roses to prune, autumn leaves to rake and compost to turn. As an educator, there is always assessment and planning to be done.
For a few glorious hours each weekend, I am not a teacher juggling the sometimes overwhelming demands of students, their parents or school leadership. The moment I step into my garden I am free as a bird. The only behaviour to monitor is the odd stray grapevine tendril weaving vigorously in the wrong direction. Pfff! Any behaviour that doesn't need to be documented or recorded in some time-consuming manner is fine with me.
For me, gardening comes and goes in my life depending on other demands, and it can sometimes feel like a chore or luxury. Whatever the feelings though, it is always a form of escapism and a sense of pride. The added bonus of exercise is another box that's ticked because, with the teaching workload, we all know the benefits of multitasking.
I have always had a passion for gardening. School holidays spent with grandparents and working in their garden nurtured this passion. I seem to be able to recall plant names easily and I have no idea how or why. The sense of achievement I feel when a messy, weedy garden bed is turned back into a neat and tidy patch makes me happy. I will often find myself standing inside gazing out at my handy work long after I have come inside.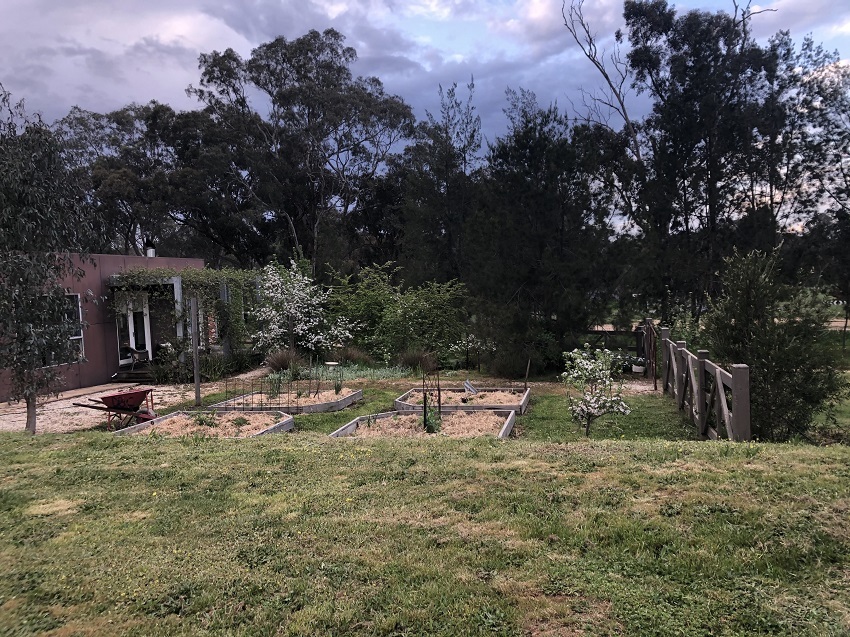 I don't have the most beautiful garden and I wouldn't even say I necessarily have the greenest thumb. However, the rotation of seasons, and the changes they bring to my little patch of dirt, helps me remember that no matter what happens in life, including at school, the sun will always come up tomorrow.
The amount of birdlife popping in and out of my garden during COVID-19 has kept things real. I have watched from inside while chatting to students on the phone and it has been a constant reminder that some things remain unchanged in the world. Even during the coldest part of winter when I think my garden is bare and not worth lingering in, I am pleased to watch the little family of Wrens skit about as they pass through.
I have two chooks who have survived the clutches of local foxes. They are my little garden tractors. I love watching them move around the vegie beds, turning the straw and fertilising as they go. The board they pay, of an egg a day each, is well worth it.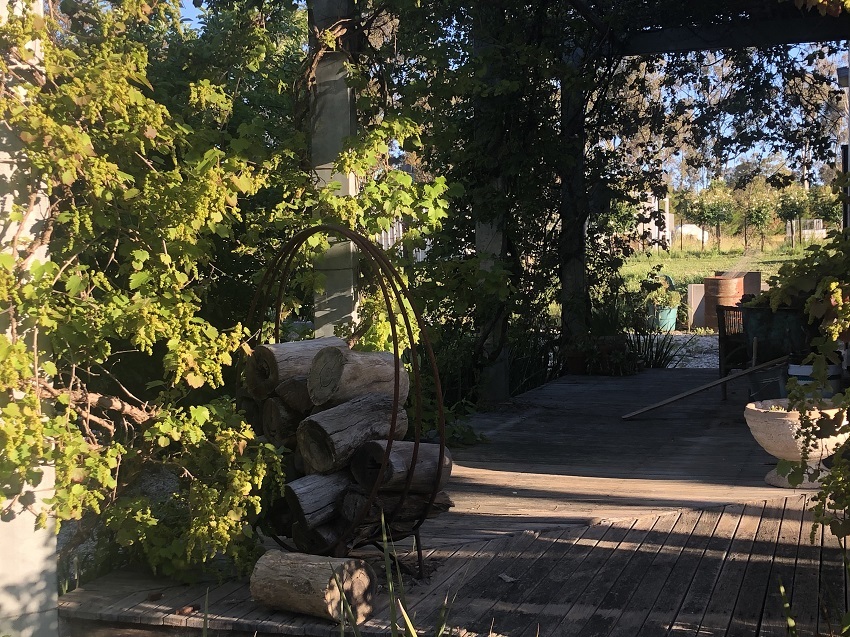 My garden is inherited from the previous owners. It is a formal garden with lots of Buxus hedging, roses and Cyprus. It's ever evolving depending on ideas I get from other gardens I visit or plants I receive as gifts. I have an avocado tree from my last birthday that is waiting to find it's forever home, but I just can't decide the perfect place. These decisions take time.
Last year one of my students was upset because his dad couldn't come to parent-teacher interviews. When I dug a little deeper as to why, I found it was because money was particularly tight and he couldn't afford the petrol. This made me sad. This would be a missed opportunity for the student to share his learning space with his dad. He would miss that moment of pride these classroom visits can celebrate.
The problem was solved, however, when the student told me they had been bagging up sheep manure from under their shearing shed to sell. Perfect! So, the next day I drove the ute to work and they filled my tray up with 10 bags of sheep manure for my garden and I handed over cash. I had fertiliser, they now had petrol and we all had a happy interview!
Are you an educator working in a school setting? If so, are you interested in submitting an article for publication on Wellbeing by Teacher? We'd love to hear about how you care for your own wellbeing. Reach out to the team by emailing teacherwellbeing@acer.org with your story idea. We've also put together a handy guide to help you get started.