Maths and Science teacher Hayley Grey shares a recipe for banana oat pancakes with chocolate chips that was inspired by Pinterest.
I use the image sharing social media platform Pinterest to inspire a lot of the work I do at school. I have a board for everything from Biology, Number and Algebra, to Problem Solving and Literacy in Science.
I also used Pinterest as inspiration for today's recipe for banana oat pancakes with chocolate chips. I originally made them for my husband, but now make them for family and friends when they come to visit. I always make pancakes on a Sunday; Saturday's are reserved for bacon and eggs.
One of the key ingredients is the dark chocolate chips – they make them even more delicious! Here is the recipe:
Ingredients
3 cups plain flour
1 1/2 cups oats
1/4 cup sugar
1 tbsp baking powder
2 tsp cinnamon
1/2 tsp salt
2-3 bananas; mashed
1/2 cup water
3/4 cup milk or milk alternative
2 eggs
1/4-1/2 cup dark chocolate chips (the more the better in my husband's opinion)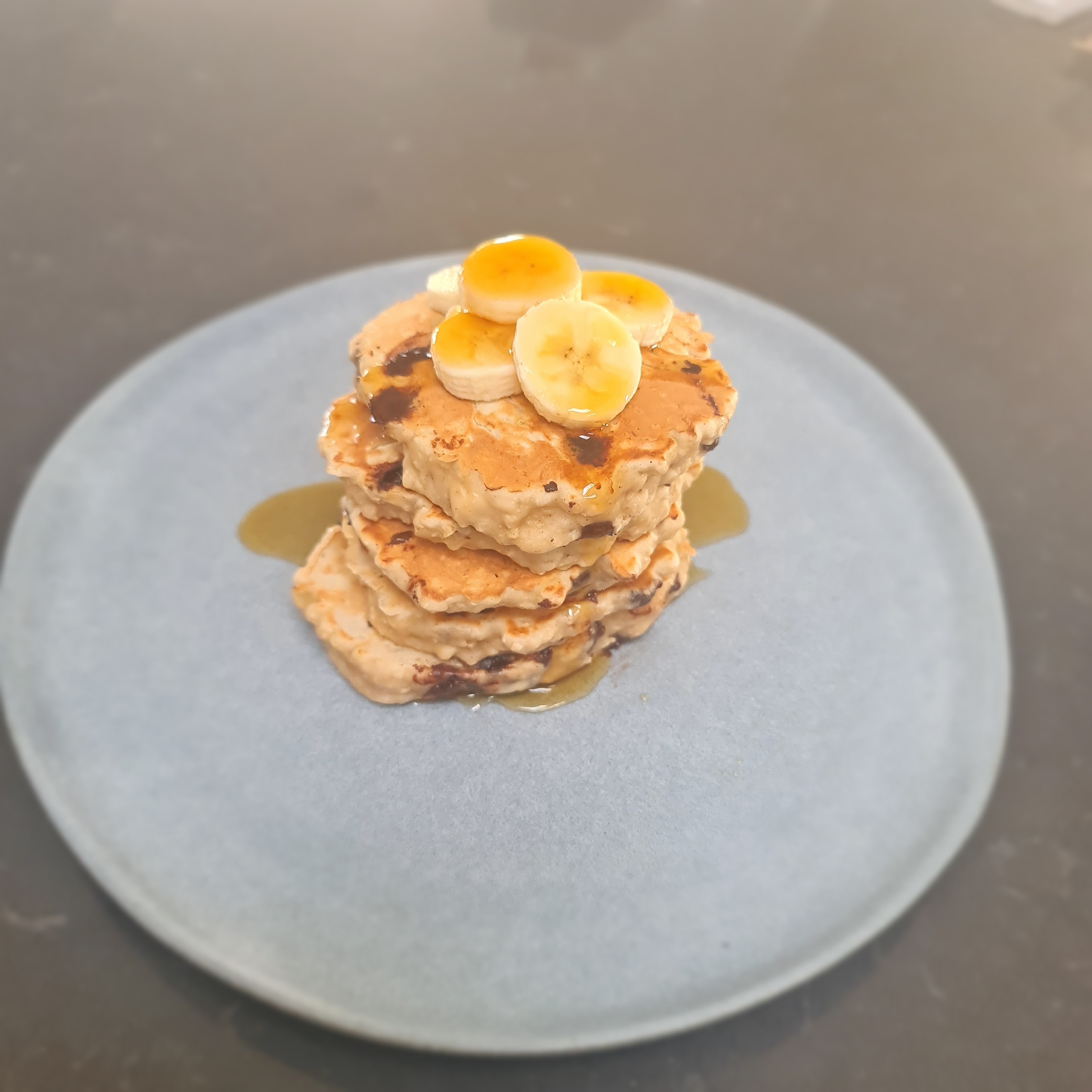 Method

Combine the mashed bananas with the eggs, milk and water. Stir to combine.
Sift the flour, add oats, salt, baking powder and cinnamon. Add half at a time to the banana mix, folding to combine.
Add the chocolate chips and combine.
Heat a large non-stick frying pan over medium heat. Use a 1/4 cup to measure out pancakes and flatten with a spoon. Cook 2-3 minutes per side.
Serve warm with maple syrup or honey.
How do you care for your own health and wellbeing? Do you have any recipes that you'd like to share with your colleagues in education? We'd love to hear about them. Here's a handy guide on how to get started.