At the start of a new year teachers are looking at the big picture priorities for their students. So, what does this year hold in terms of experiences, challenges and learning?
While you are planning for 2016, the United Nations is looking ahead to 2030 and how to realise its vision for a world without poverty. In September 2015, 193 countries adopted a huge new agenda, the Sustainable Development Goals (SDGs).
These 17 goals to transform our world are described by UN Secretary-General Ban Ki-Moon in as 'a to-do list for people and planet' (Sustainable Development Goals kick off with start of new year, 2015).
In the next 15 years, the global goals and their 169 targets represent the world's commitment to end extreme poverty, fight inequality and injustice and fix climate change. This ambitious list includes: no poverty; zero hunger; quality education; gender equality; clean water and sanitation; affordable and clean energy; and peace and justice.
Whereas many saw the previous eight UN Millennium Development Goals (2000-2015) as targeting only poor countries, putting sustainability at the centre of this new program of work extends the challenge to include the consumerist societies of the global north.
There is a range of stimulating resources available for teachers serious about developing global awareness in students. As well as the graphics and data available from the United Nations, contact your local Geography Teachers' Association and check out the teaching sections on aid agency websites such as UNICEF, Save the Children, Red Cross, Caritas or Care's Global Poverty Teacher's Toolkit.
Consider a goal each week, or invite students to research or reflect on one of the goals as part of their learning. Explore the Gapminder statistics and visualisations, or subscribe to the hashtag feeds for #SDGs or #GlobalGoals on a personal webpage or intranet to be reminded daily of our part in this world challenge.
Then, if you have any time left in 2016, consider some of the other themes for the year.
International Year of Global Understanding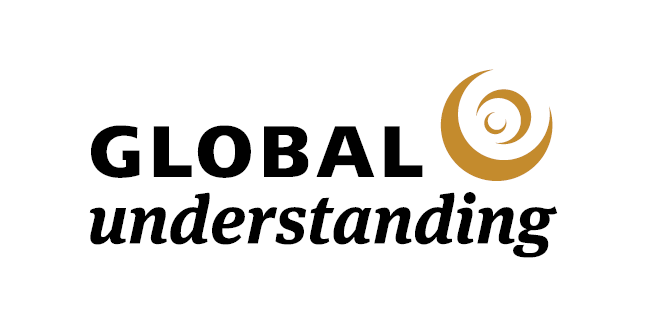 One of the key qualities required by those working towards global goals must be global understanding, so it is fitting that 2016 has also been declared the International Year of Global Understanding.
This is a collaboration of international councils representing the natural, social, and human sciences who have as their goal to build bridges between global thinking and local action, and to translate scientific insight into more sustainable lifestyles.
There is an obvious connection between global understanding and intercultural understanding described in the Australian Curriculum (ACARA, 2015) as 'an essential part of living with others in the diverse world of the twenty-first century. It assists young people to become responsible local and global citizens, equipped through their education for living and working together in an interconnected world.' These themes also flow through the Humanities and Social Sciences curriculum and are embedded in International Baccalaureate programmes.
So how do we assess or measure learning in the area of global understanding? Is there a global understanding scale? Writing for UNICEF, Hart (1992) looks at the degree of participation by young people as opposed to tokenism, with child-initiated and directed social action as a goal.
To find out more about the International Year of Global Understanding, clink on the link to visit the website.

The UN General Assembly has declared 2016 the International Year of Pulses (IYP) in recognition of the importance of pulse crops such as lentils, beans, peas and chickpeas as both a global food source and for their contribution to soil fertility. This is another sustainability theme ripe with opportunities for learning activities at all levels involving gardening, shopping, cooking and agriculture. Check out the International Year of Pulses website for more information.
Within Australia there are also opportunities to add to the calendar.
Children's Book Week 2016 runs from Saturday 20 to Friday 26 August 2016 and the Book Week theme this year is Story Country, another excellent way to tie into global understanding. The National Library of Australia takes a lead in recognising the contribution of global cultures in Australian life with a celebration of 400 years of the Dutch-Australian connection remembering the landing of Dirk Hartog in Australia in 1616.
The Centenary of ANZAC also continues, and the 14 February 2016 is the 50th anniversary of Australia's conversion to decimal currency.
Plus, the MATSITI OurMobTeach calendar is a valuable resource that continues to update online throughout the year.
Ultimately, our goal in 2016 should be to educate children who know how to be healthy, live sustainably, and are digitally literate with access to technology, science, history and stories. These are the children who will continue the vital work of global understanding and development, and solve the wicked problems that face their world.
References
Australian Curriculum, Assessment and Reporting Authority (2015). 'Intercultural understanding', Australian Curriculum 8.1. Retrieved from http://www.australiancurriculum.edu.au/generalcapabilities/intercultural-understanding
Hart, R. (1992). Children's participation: from tokenism to citizenship, UNICEF. Retrieved from http://www.unicef-irc.org/publications/pdf/childrens_participation.pdf
Sustainable Development Goals kick off with start of new year (30 December 2015) UN News. Retrieved from http://www.un.org/sustainabledevelopment/blog/2015/12/sustainable-development-goals-kick-off-with-start-of-new-year
Which events and celebrations can you use in your lesson planning this year?
Are there opportunities for cross-curricular activities?