My journey to perfecting sourdough bread making began well before the pandemic started. I have always been interested in the process.
Way back in 2019, a friend gave me some sourdough starter. I was a bit scared of killing it! In the beginning it all seemed far too onerous – I had to keep this thing alive so that I could use it to make bread.
I did some reading, spoke to my friend and was told how to feed it and care for it. 'Only use pure water and organic flour, feed it weekly and keep it in the refrigerator' was the advice I was given. But, 2019 was a very hectic year and I just couldn't do it, so down the sink went my poor neglected starter after I retrieved it from the back of the refrigerator.
Then 2020 came and lockdown 1, 2, 3, 4, 5 and 6 along with it! I began to see Instagram posts of wonderful, fluffy, wholesome loaves. That was it, I knew I had to embrace sourdough bread making again. After all, I had time on my hands and no need to rush off anywhere. So, I started doing some research and consulted with various friends about the methods they use. The media was flooded with sourdough recipes and stories of epic successes and failures.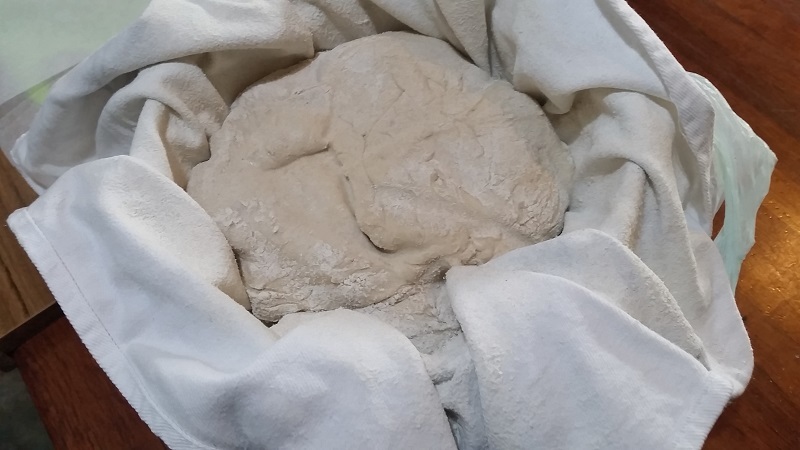 The friend who originally gave me her starter in 2019, who had acquired her starter from another friend (this in itself fills me with joy to know that this living organism has been nurtured and passed on) explained her recipe. But now I had no starter! More research was needed.
Who would have thought it was easy to make your own starter? Flour and water, that's all it is. Left to ferment, to allow the natural wild yeast (that's in the flour) to multiply. I was a little obsessed with my sourdough starter. Was I nurturing it enough? I always made sure to use bottled water and organic flour. I measured and timed everything. It grew as it should, but I couldn't get the timing right to be ready to use it at its peak. More investigating and consultation was needed. Then came a breakthrough!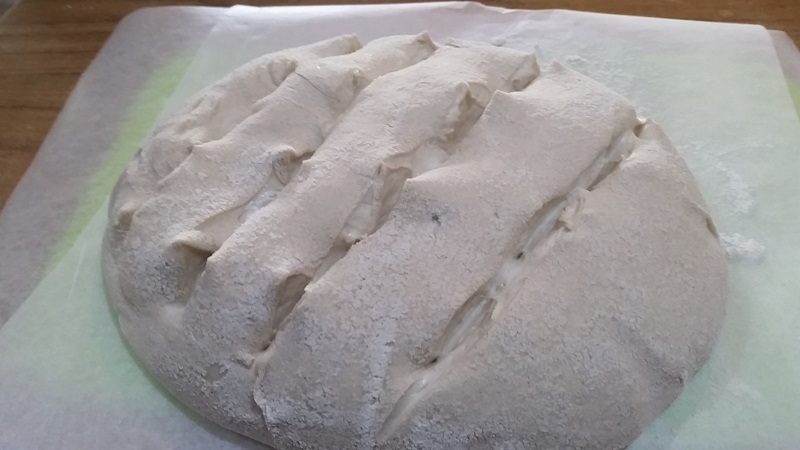 At last, I had some success! I managed to produce a loaf that was acceptable, but not the outcome I had envisaged. It didn't rise enough and didn't quite have the right structure. But I was not going to give up. I spoke to another friend whose son had started him off on the sourdough journey and I adopted some of his techniques. This produced a much better loaf, but it still didn't hit the mark.

Then another of my lovely friends divulged her technique, and there was one thing that she said, that resonated with me, 'After a while you find your rhythm. It takes persistence but you get there in the end'. From that point on I used my intuition rather than any precise measurements and have never looked back.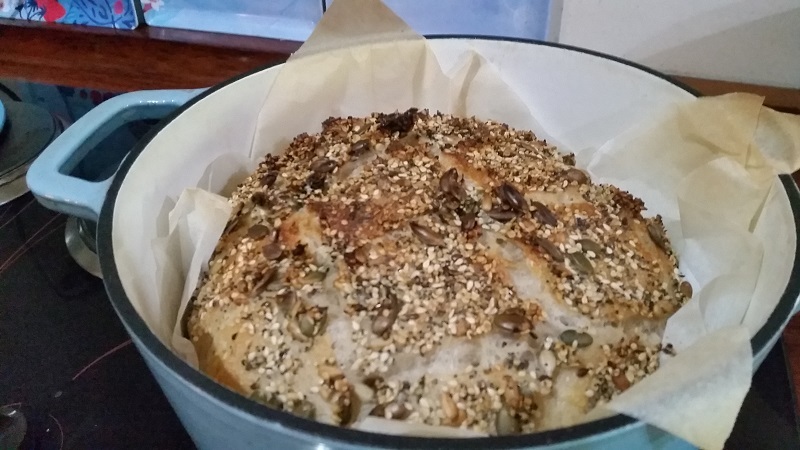 I have gained so much from this process. It was a great project to embark upon during lockdown, and once I found that rhythm, I could continue to make beautiful loaves of bread at any time.

In the beginning, it was time consuming but provided a distraction from all the COVID-19 news. Rather than dwelling on the daily COVID case numbers, I was consumed with producing the perfect loaf. The process of watching the starter grow and then preparing the dough proved to be a great stress reliever.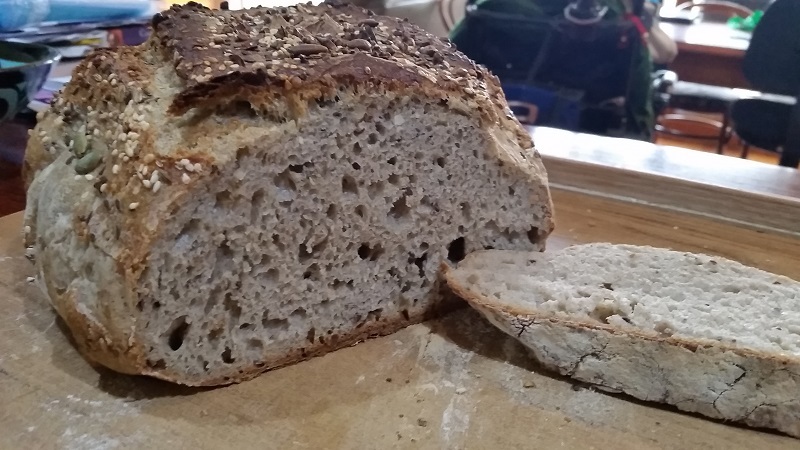 The smell and taste of warm bread made for a cosy home atmosphere. Baking loaves for family and friends provided me with enormous satisfaction. Then, there was the added fascination with the science behind the whole process. Once a science teacher, always a science teacher! Added to all this was that I could relate this story to my students and encourage them to explore their interests and give them an example of the value of perseverance. Life, after all, is a continuous learning journey.

Are you an educator working in a school setting? If so, are you interested in submitting an article for publication on Wellbeing by Teacher? We'd love to hear about how you care for your own wellbeing. Reach out to the team by emailing teacherwellbeing@acer.org with your story idea. We've also put together a handy guide to help you get started.