During this somewhat hectic year, I have been running more than anything else. I like it because it takes me outdoors; it takes me out of the mundane; it takes me out of my routine thoughts.
Wellbeing by Teacher is dedicated to improving the lives of teachers and school leaders by providing them with informative, evidence-based strategies on how to care for their body, mind and overall sense of wellbeing. We also share recipe ideas, fitness tips, book reviews (and more!) from teachers, school leaders and others working in the sector.
In today's piece, John Madden, a Mathematics and Science Teacher at Matthew Flinders Anglican College in Queensland shares why he uses running to care for his mental health and wellbeing, and offers insights into why running makes him a more alert and mindful teacher.
I like to be active. I am in my 43rd year of teaching and being active is what it's all about. I'm lucky because I work near the beach and, for me, running means being outside, taking in nature and feeling good. I read an article a while ago called, Have you had your nature pill today? and it affirmed everything I think and feel about being near the beach or in the bush or on a trail. With restricted movement this year, I have made the running/walking tracks near the beach my domain.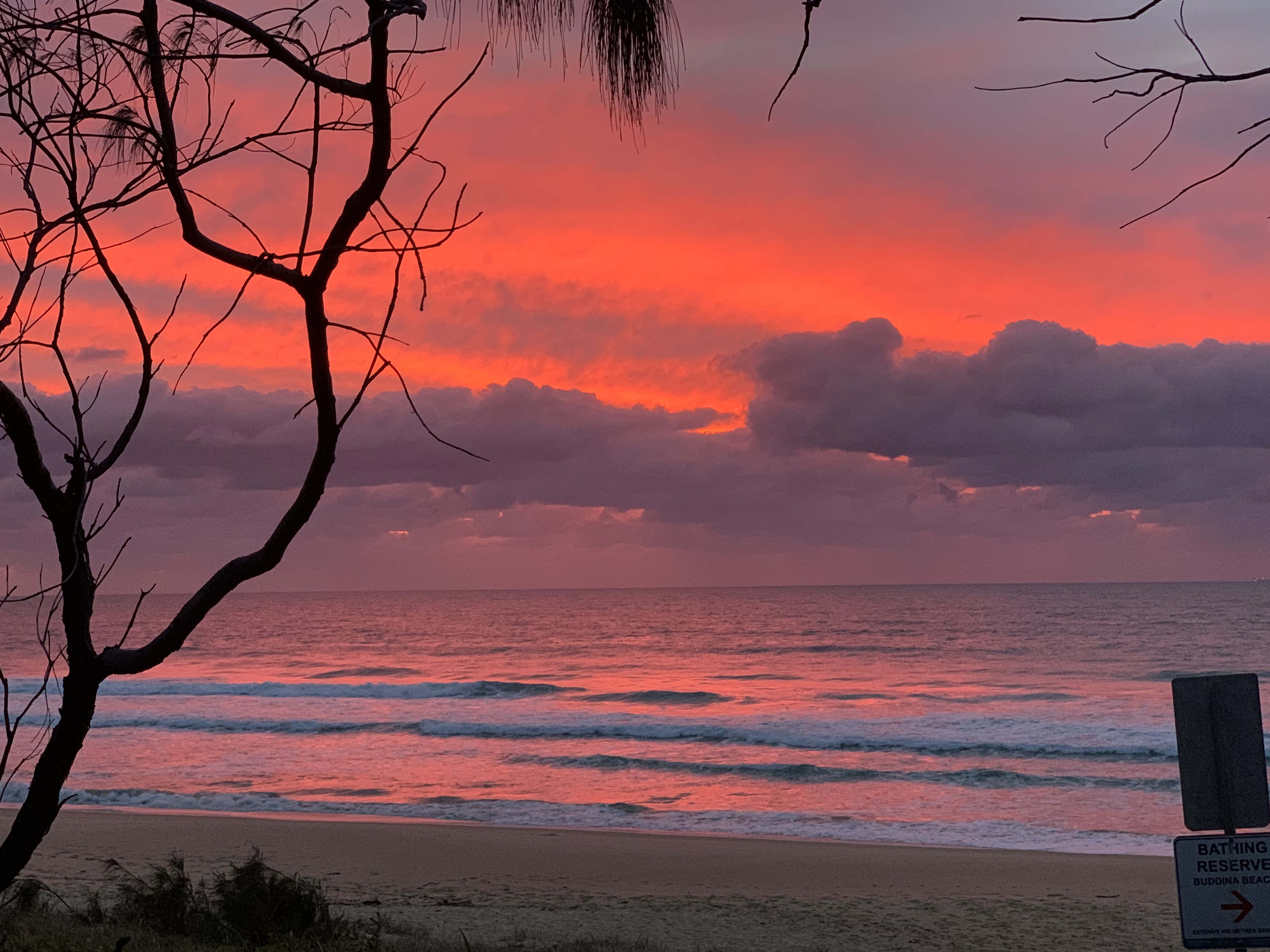 Sunrise at Buddina Beach, Queensland. Image: John Madden
So how often do I run and what are the benefits? I work on going every second day – just a 30-minute run and because I am a morning person, it kickstarts my day. I don't miss running on the alternate days because I see it as my recovery day and I enjoy the anticipation of the next day.
The action of the run and the recognition of the rest, energises my body and increases my mindfulness. The running generates endorphins that reward my mind, and the increased energy levels enhance my effectiveness in the classroom. I teach secondary maths and like to check in with every student, every lesson. We all know that is the right thing to do but it seems to come easier to me when I am alert and mindful from my runs.
It is hard to distinguish what motivates me to run. Is it a head thing or a body thing? The two really do blend and I don't have to work at it any more, I just go. It hasn't always been this way but with time and application and commitment (you know, the things we encourage in our students) it has become a habit.
I am getting excited because it is starting to get hotter as the sun rises earlier. On the cold winter mornings I enjoyed taking photos of the spectacular sunrises, but soon I'll be swapping photographs for a quick dip in the ocean to cool me down.
Can you think of a better way to start the day?
How do you care for your own health and wellbeing? Do you have any fitness tips that you'd like to share with your colleagues in education? We'd love to hear about it. Email us with a brief outline and we'll be in touch.