It's been an incredible few years for science teacher Dr Ken Silburn – he's received a slew of awards and accolades in recognition of his work in the classroom, staffroom and the education community. Even so, 2017 promises to be something special after making the top 50 finalists in the $1 million Global Teacher Prize.
Silburn is the only Australian on the shortlist for the Varkey Foundation award. The top 50 were selected from more than 20 000 nominations and represent 37 countries. 'It's nice to be up there. When you look at the teachers in the top 50, even to be in the top 1000 and just to be nominated is quite a privilege,' the Casula High School teacher says.
'I think in the past there's been a few awards that I've picked up that have been for "what Ken Silburn has done".' Chief among those being the Prime Minister's Prize for Secondary Science Teaching in 2015. 'But this nomination is really for "what Ken Silburn and a whole group of teachers have done". If you look at all the things that I've accomplished, all of those have been with great teams of teachers and just people that are passionate.'
When he joined the New South Wales high school in 2000, eight students were doing science at Year 12. Today, two-thirds of Year 11 and 12 students – more than 80 – are choosing science subjects.
So, what's behind the turnaround? In his own words, he says the school is 'nothing out of the ordinary'. 'It's a comprehensive high school, it's not a selective school, it's not a school in a rich area. This is a school in south-west Sydney and we've got the total gamut of difference in abilities of students,' he tells Teacher. 'We've got a very good reputation for our Science Faculty and I think I'm just lucky that the school I'm at has got a big focus on students, not just on student welfare but also on academic [performance].'
Silburn says stability has been an important part of the growing student interest in science at the school. 'Two teachers came on board this year, but they were extras. We've had the same staff for the last seven years. That way everybody is on the same page, they know what the school focus is on. And they enjoy what they do.'
He suggests the starting point for any school wanting to do the same is to not only engage students, but also never to forget that they're in the classroom to learn. 'There was always this buzz word about "engagement" and I think we got lost for a few years there, that people thought if kids came in the classroom and they enjoyed the lesson, then that was engagement. But, I think we've just got to try and make sure that everything is focused on learning.
'We do activities like making up videos and the kids actually think they're developing skills in making videos – but the amount of knowledge that they pick up to make the actual body of the video, it's a big learning curve.'
Silburn's students are invited to take part in a simple exit activity. As they leave the classroom they're greeted by an A4 poster with a picture of a hand and the request: "If you have learnt something this lesson, give me five!".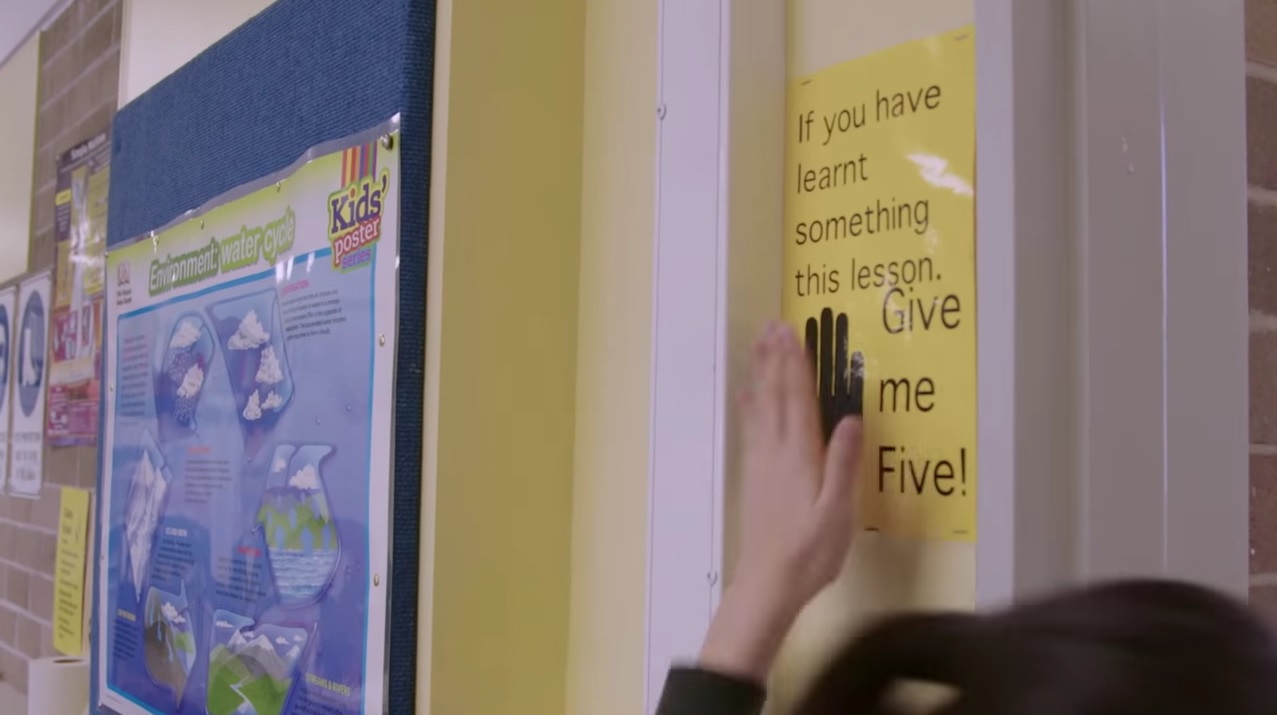 [Students can give exit feedback on their science lesson with a high five. Image: Department of Industry, Innovation and Science/YouTube]
It's one of the things the educator promoted to teachers during a recent trip to India. As with much of his work promoting science to students and sharing his expertise with others, the visit grew out of his work with NASA. Since 2010, he has been involved with the agency's Space Camp – an enrichment program for teachers and students. After receiving expressions of interests from hundreds of students to go to the camp in Alabama, Silburn decided to create the iSTEM (Invigorating Science, Technology, Engineering and Mathematics) outreach program.
'It's a costly thing to do and they couldn't [all] make it for the trip, but they were all just super-keen science kids. We were running activities for the kids going to Space Camp for team building and we thought well let's just open it up to everybody. So, that's what we've done and it's just flourished.
'I sometimes call it crowdsurfing. Whenever we hear of, say, a museum that has a special open day or a special event or lecture being given by a university then we just advertise that on our website through the network … and kids and their parents turn up.'
At the end of 2016, Silburn delivered the workshops and training courses to teachers in India as a participant in NASA's India Spaceward Bound Program. 'It was in Ladakh, in the far north of India, doing some work with scientists in high altitude environments. That was an absolute buzz. Because I was going to be in India for roughly two weeks, I went through any network I had to say that I'd be available to spend some extra time and do some work with schools and teachers and students. I was lucky, the Australian High Commission was actually able to help fund that and organise a lot of workshops for me to do.'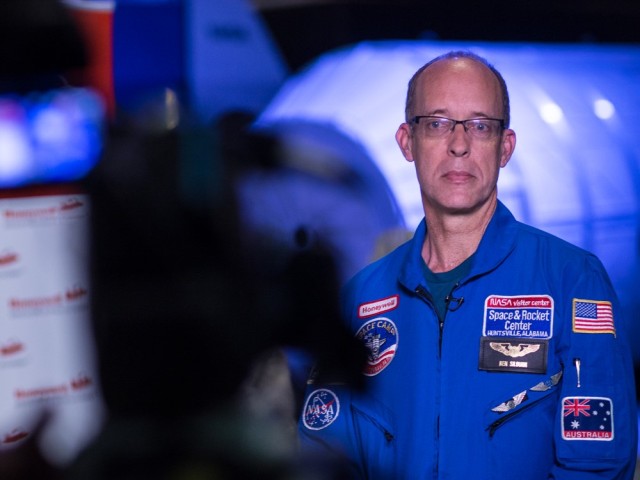 [Ken Silburn at the NASA Space Camp – an enrichment program for teachers and students. Image supplied: Ken Silburn]
He was also able to visit some very remote schools and says he was amazed that while we often complain about not having access to wifi for a day, schools in remote India are doing great things with few resources. The Global Teacher Prize is in its third year and has been called the 'Nobel Prize of teaching'. If he wins the US $1 million prize, Silburn says he'd target long-term change by using the funds to create a training program for teachers in developing countries.
'In Australia we've got a program which is called Science by Doing, and that's with the Australian Academy of Sciences. It's all based on hands-on activities for students. That's what I'd like to promote in India – a lot of 'doing' experiments but with very low-cost equipment.'
The top 10 finalists in the Global Teacher Prize will be announced next month and the overall winner in March. To view the top 50 nominees and read their bios visit www.globalteacherprize.org/2017-finalists
Dr Ken Silburn uses a high five poster as an exit activity. What opportunities do you give students to provide quick, simple feedback on their learning?
Think about your classroom, do students get the opportunity to do practical, hands-on work?
The iSTEM program connects students, parents and educators to events in the local community. Is your school linking to outside resources to improve student outcomes?