Each year, the Prime Minister's Prizes for Science celebrate the contributions of researchers, innovators and educators in science. The awards, presented by the Australian government, were announced at a ceremony in Canberra last night. Two teachers were awarded the Prize for Excellence in Science Teaching – one primary school and one secondary school educator. Here, we share their stories of excellence in Science teaching.
Sarah Finney – Stirling East Primary School, South Australia
A significant achievement of Grade 3 and 4 teacher Sarah Finney has been the Science inquiry unit she's led with students for the past three years. Students select their own topics which might be relevant to their own interests or their local area, and throughout the unit are given the opportunity to engage with scientists.
'The most important thing that children should remember about science is that it's everywhere,' Finney says. 'It doesn't exist only in the classroom. Children are born scientists and it's my job to help them harness that curiosity and exercise it in all areas of their lives.'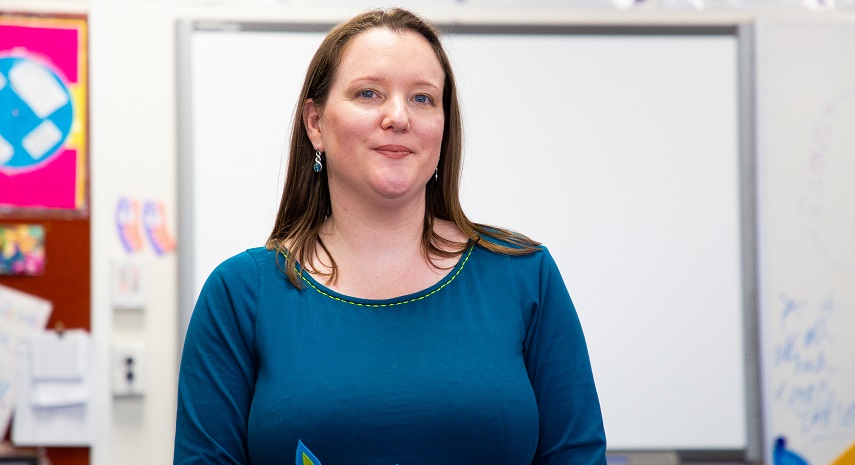 Image: supplied.
Finney is also active in science education outside of her time teaching in the classroom. She has formed a Professional Learning community for teachers so they have a space to share good practice, and organises extracurricular science activities.
Finney has taught at Stirling East primary school for 13 years. 'My school brings together old and new technologies,' Finney says. 'We've created phases of the moon with Oreo biscuits and asked children to turn them into stop motion animations. We've been using dress-ups and a green screen so that children can put themselves on the moon or on Mars, or anywhere they want to be in the universe. We've also been shooting rockets up into the air for children to measure how far they go.'
As well as this, Finney guides teachers through National Science Week each year to ensure they're aware of the learning opportunities available to their students, as well as managing the school's lunchtime STEM club.
'STEM learning is really important for children because it helps them to develop a growth mindset,' she says. 'It helps them become critical analytical thinkers and prepares them for the job market of the future.'
Dr Samantha Moyle – Brighton Secondary School, South Australia
Dr Samantha Moyle is a Science and Technology Teacher at Brighton Secondary School in South Australia.
She's passionate about relating science to the real world for students, which has seen her deliver 'Project Igloo', a STEAM challenge that uses technology to meet a design brief, resulting in a four metre diameter igloo. The students have also made bath bombs for Mother's Day to develop an understanding of acid base reactions, and created terrariums of varying ecosystems to demonstrate how living and non-living parts of the environment interact.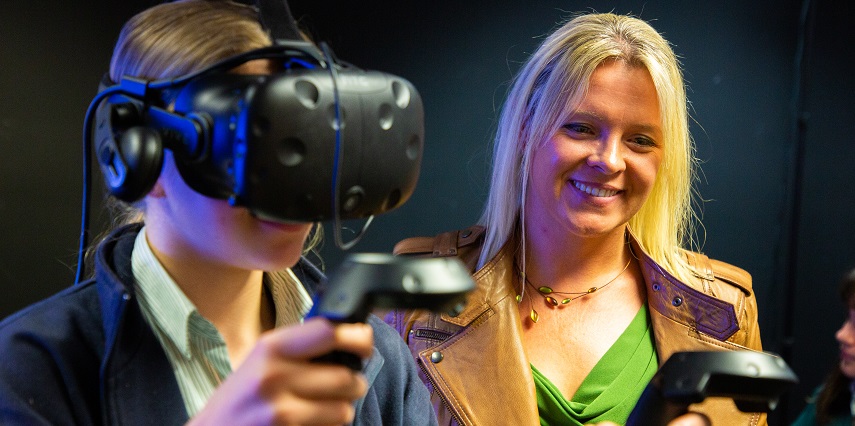 Image: supplied.
'I inspire students to love science through creative, hands-on, and dynamic approaches to learning science,' Moyle says. 'I want it to be fun and exciting for them, and also have a genuine enthusiasm and passion for the subject.'
For National Science Week, Moyle's Year 8 students created a 50 metre walking trail through a giant digestive system model. This creation was then accessed by several primary schools. As well as this, she implemented an animatronics unit to help students develop skills in this area.
'STEM learning is vital because it builds creativity, it builds capability and resilience, and it shows the students that learning doesn't occur just in silos. Everything is connected.'
For being named winners of the 2019 Prime Minister's Prize for Excellence in Science Teaching, Sarah Finney and Dr Samantha Moyle each receive $50 000 in prize money.
To find out more about this year's award recipients for the Prime Minister's Prizes for Science, visit the website.
Both Sarah Finney and Dr Samantha Moyle engage their students in learning related to the real world. Think about an upcoming topic you'll be teaching. How will you provide real world context for students?