Two Australian educators have been named in the top 50 finalists for the Varkey Foundation Global Teacher Prize for 2019.
Both teach at schools in Sydney, New South Wales. Peter Gurrier-Jones, from The Hills School in Parramatta, and Yasodai Selvakumaran, from Rooty Hill High School, were selected from over 10 000 nominations and applications from 179 countries around the world.
The US $1 million prize, now in its fifth year, acknowledges one exceptional teacher who has made an outstanding contribution to the teaching profession. It also seeks to shine a spotlight on the important role teachers play in society.
Sunny Varkey, the founder of the Varkey Foundation and the Global Teacher Prize, offered congratulations to the two Australian educators. 'Congratulations to Peter and Yasodai for reaching the final 50. I hope their stories inspire those looking to enter the teaching profession and highlights the incredible work teachers do all over the world every day.'
The top 50 shortlist has representatives from 39 countries. It will be whittled down further to a top 10 early next year before the winner is announced at the Global Education and Skills Forum in Dubai on 24 March. The 2018 prize went to Andria Zafirakou, an Art and Textiles teacher from Alperton Community School in London.
Here's a closer look at the Australian finalists for 2019.
Peter Gurrier-Jones, a special education teacher at The Hills School, Sydney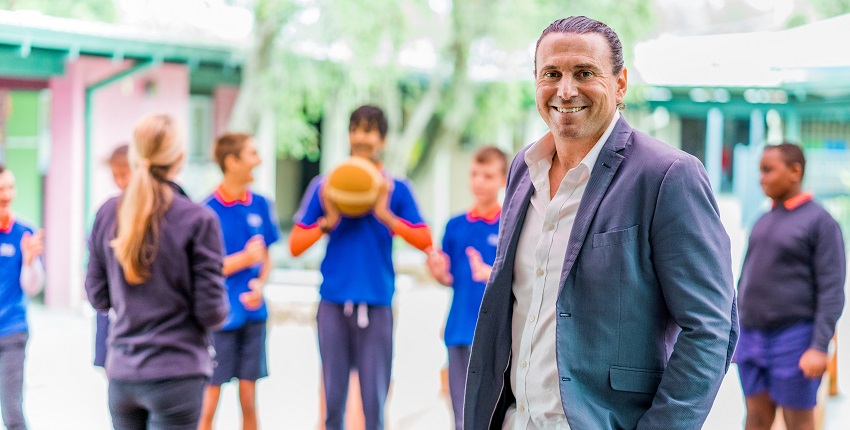 Peter Gurrier-Jones believes all students can learn with the right educational practices and support from their families. He also thinks they can be well understood, assisted with communication and nurtured to unveil their talent; and when this happens, the result is often a profound life change for all involved.
It is this approach to teaching and learning that Gurrier-Jones takes into his work at The Hills School, a complex and challenging special education school in Parramatta. Of the students he teaches, 90 per cent have a severe intellectual disability, 70 per cent are on the Autism Spectrum and 80 per cent are non-verbal.
To better support students, Gurrier-Jones leads the Communication Passport project, a five-year collaboration between The Hills School and a speech pathologist. The project aims to build upon students' knowledge, skills and understanding within the framework of the curriculum, with the aim to ultimately give students greater independence in later life. As a result of the project, the school won the New South Wales Department of Education Award for School Excellence in 2018.
Yasodai Selvakumaran, a History and Society and Culture teacher, at Rooty Hill High School, Sydney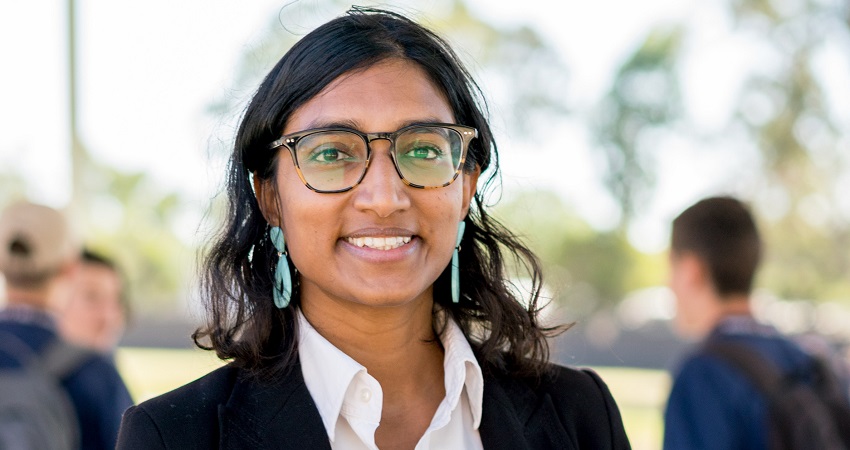 Having been a teacher for the past eight years, Yasodai Selvakumaran has achieved consistently high results. Her school, Rooty Hill High School in New South Wales, is a comprehensive government school with the challenges of a culturally and linguistically diverse group of students. It performs just below state average and has an enrolment of 65 Aboriginal and Torres Strait Islander students.
Selvakumaran is Tamil-Sri Lankan-born Australian – her parents left Sri Lanka amongst growing civil tensions, and she grew up in rural and regional Australia before moving to Sydney to complete university. She has a special interest in history, particularly its emphasis on the need to recognise assumptions and biases. Her interest has been developed through her specialisation in post-colonial histories and global education.
Throughout her career, Selvakumaran has won several awards, including the Australian Council of Educational Leadership Mary Armstrong Award for Outstanding Young Educational Leader in 2014 and the Australian Teaching Fellowship for 2018.