Staff at Cedar College in South Australia are determined to improve the proportion of female students choosing to study Science, Technology, Mathematics and Engineering (STEM) subjects in senior high school.
Trudi Wynn is a Digital Technologies and Maths teacher at the school. She says since 2016, staff have been exploring why girls tend to drop out of STEM subjects, particularly once they get to Year 10.
In 2021, the Year 9 Digital Technology class has two girls and 12 boys. Year 10 Digital Technology has one girl and 12 boys, while Year 10 Film and Media has two girls and eight boys. Over the past five years, the total enrollment in Digital Technology (coding) has been 36 girls and 131 boys.
Wynn believes one significant factor for the low female participation is the lack of transparency in these classes, particularly in technology, where students aren't able to come and try the subjects before they commit to studying them.
'Girls generally like to sample and gradually come into an environment of innovation, and become intimidated by large groups of males who have a tendency to get in and have a go,' Wynn says. 'Sometimes I have had a number of girls, only to find them dropping out once a few others decided to move on,' she adds.
The work done so far
Staff at Cedar College drew on existing research to inform their practice. Wynn says she found the papers Busting myths about women in STEM and Engaging the future of STEM particularly useful in helping her understand the skills future employers are looking for in the students of today.
Staff decided to embed the principle of 'preparing students for real life' into the school's strategic plan. 'We have increasingly looked to the formation of key "soft" skills, teaching students the habits that will enable them to learn and be successful adults,' Wynn says.
To do this, staff designed real world tasks for students to explore in their investigations in Science and Mathematics. This also involved redesigning assessments to have clear learning intentions.
Staff also looked at the impact of role-modeling on student decisions around subject choice. 'The importance of role-modeling comes up time and time again in the research,' Wynn says. 'In our school we've got solely female teachers in the primary school teaching technology, including robotics. I've been here 11 years and the other Head of the Technology here in our high school is also female. It doesn't seem to influence our girls to come in and do these subjects.'
The school has also tried taking a soft approach, organising lunchtime activities to introduce key robotics concepts in a friendly and welcoming way. And staff have experimented with leaving the classroom door open, so students passing by can observe lessons taking place. 'Sometimes just having an open door and see-through windows, room to just observe from the back for a while before being made to commit, may make all the difference,' Wynn says.
The school also took part in a Madmaker Challenge organised the University of Sydney. 'The Madmaker challenge was designed to entice students who may not have previously seen a future career in engineering, technology or science-related fields,' Wynn says.
'We also purchased some Plum Geek Wink mini robots and a set of Spheros to use at some lunchtime groups in the school's Resource Centre. The Wink robots have been designed to be especially engaging for girls.'
Setting up the Innovation Lab
At the beginning of the 2021 school year, Cedar College redesigned its Innovation Lab and purchased a range of new equipment for students.
'We have purchased more flexible, brightly coloured desks that can create collaborative spaces. We bought brightly coloured chairs, a teacher podium on wheels and have just installed a "teacher wall" cupboard to hold equipment, which also has a whiteboard on the doors,' Wynn says.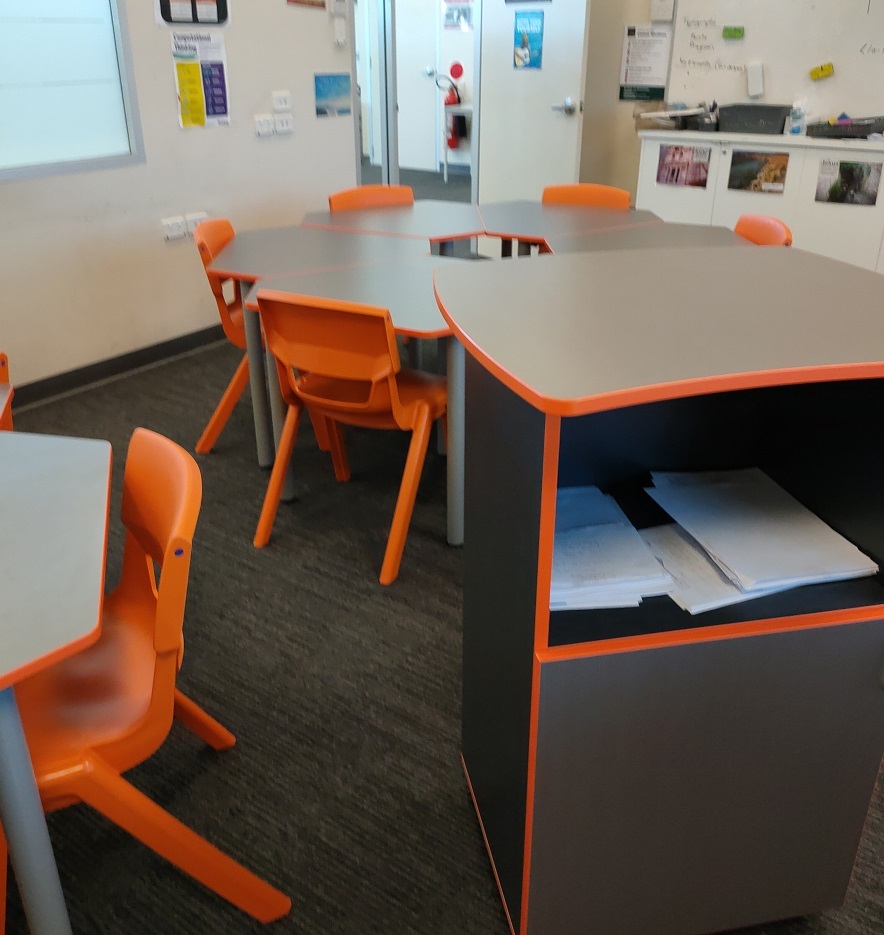 The frosted glass in the classroom windows has been removed, allowing students to see into the space from the nearby Resource Centre. The success of this initiative is still being evaluated. 'We're just trying this now – so we are testing out the theory!' Wynn says.
'We are using a Digital Badging system to celebrate achievement of key milestones, and we are trialling this as a physical badge as well. I think combined with the new Film and Media course at Year 10, 11 and 12 level, we might see more females join to learn the skills that are highly valued socially, particularly with Social Media sites such as TikTok, YouTube and Instagram.'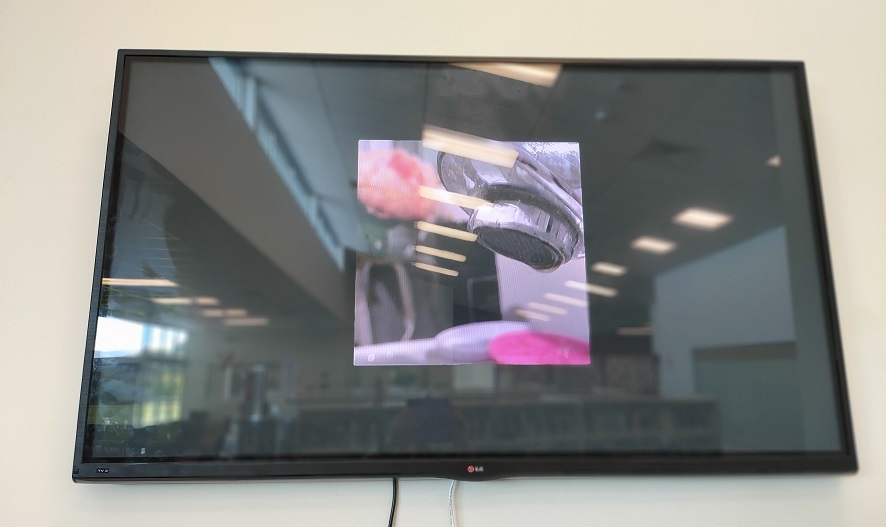 The school also purchased a large TV and placed it in a prominent position in the room. 'It will feature videos and screen shots of student work in all aspects of technology and design,' she adds.
While much of the equipment purchased is still new and they're yet to evaluate the success of it, Wynn is hopeful that she'll see more interest from girls over the coming months. 'I'm fairly excited; this is my 11th year here and I'm not losing hope, we can only adjust and then assess how that goes, and then adjust again,' she says.
Cedar College has tried a range of initiatives to attract more female students to study STEM subjects. As a teacher, how do you encourage girls to consider taking STEM subjects in senior high school? Has this had an impact?
As a school leader, how do you measure the success of initiatives implemented in your setting? Who do you involve in this process?