Getting involved in a robotics program has added another dimension to STEM learning at Queensland's Grace Lutheran College, but it's not just students who are benefiting – the college also provides free training to educators from other schools to help build teacher capacity.
Peter Kellett is Director of Information Services at the college. He is also Director of the FIRST LEGO League (FLL) Brisbane Bayside and FIRST Tech Challenge Queensland. Here, he talks to Teacher editor Jo Earp about innovative student programs and the staff professional development that has so far helped more than 200 educators.
When did Grace Lutheran College get involved in robotics and why?
Back in 2013 with FLL – in our first season we were successful in being selected to take a team to China. (FLL sees students work in teams of up to 10 to build and program a robot to compete in a series of themed challenges.) This caused a great deal of interest in the school and some media attention. The school has always had a Science and Technology as one of our focus areas and the emerging area of robotics seemed like the next wave and a logical step for us to take at that point in time.
How is the school delivering robotics education to students?
All students who enter Grace Lutheran College at Year 7 will study robotics. They can then select electives from Years 9 right through to Year 11 that have robotics embedded in the programs. Students in Year 11 are able to make some very creative hand-built robots that use metal and high powered electronics that communicate with the driver via Android mobile apps (also written by the students). Assessment items are written so as to allow students to gain direct academic credit based on the quality of the design and the documentation.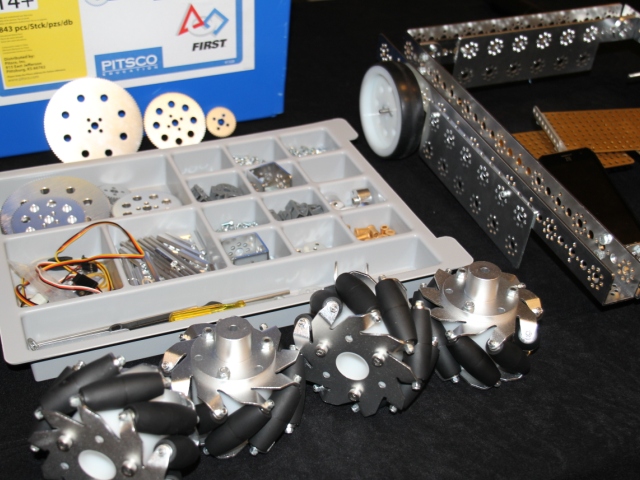 Grace Lutheran College has all the equipment needed to provide robotics training to other educators. Image supplied.
You don't just support students – I understand you also train up educators from other schools?
The college was asked by FIRST Australia to host an FLL event back in 2015. Part of ensuring that event was a success was a commitment by the college to getting as many teachers trained as possible. The cost of providing this training [for Grace Lutheran], is relatively low as we already had the equipment and venues, we just needed to allow time to devote to the program.
Naturally, there is my time but my job is of a nature that I can work around these types of training events … it is all about being flexible and creative about how we work. I have a lighter teaching load due to my leadership role at the school and I can really work from anywhere. I always plan training days on my non-contact days and therefore my students do not miss out on teaching time.
Teachers are trained at our Rothwell Campus as well as other partner schools in the Lutheran sector. Training has been part of our FLL program for the past three years and more than 200 teachers have been trained in that time. The training normally runs during the school day and teachers are given plenty of time to innovate and create. Light lunches are always provided. Teachers really appreciate that these events are free as they find it really lowers barriers to access. The college is always looking to find partner groups able to support [our] programs.
Can staff from any school get involved or do they have to be from your area?
These sessions are open to anyone but are closely linked to teachers who have registered to enter a team into our Brisbane Bayside FLL event held in November each year. However, I always get teachers to these session who are just 'dipping their toe in the water' and that is fine too.
As a school heavily involved in STEM, what have been the benefits for staff and for students?
It has been a massive benefit to Grace Lutheran College students and teachers who have become involved in FLL and the wider community. The college now hosts one of Australia's largest robotics competitions and has made a national reputation for itself as a leader in this innovative area of STEM delivery. Evaluation of FIRST STEM programs shows students who have been exposed to these programs are significantly more likely to go on and study Engineering at university and this multiplier effect doubles if they are girls. At Grace, students have now moved on from FLL to some much more complex and sophisticated platforms that require them to fabricate equipment and machines out of metal parts and using 3D printers.
Grace Lutheran College is happy to share its work with Teacher readers. If you would like more information on some of the robotics programs it's working on, or to offer financial support, contact Peter Kellett at the college on 07 3203 0066.
As a school leader, how are you building the capacity of staff?
Are there opportunities for your staff to share their expertise with other educators?