Two early childhood teachers from Mount Hawthorn Primary School in Western Australia have developed a play-based program that provides experiences for students to explore and investigate phonetic sounds.
The program, which Heather Kerr and Mara Pizzino have dubbed Sound Play, was developed in response to the requirements of the Australian National Curriculum and the national reform agenda of the Early Years Learning Framework. It taps into established early childhood practices and is auditory-based.
'We saw the need for a phonics program that is hands-on, engaging, exploratory, multisensory and investigative,' says Kerr, who has more than 40 years teaching expertise.
During a Sound Play session, students are divided into four groups. Four activities are prepared and each is allocated a teacher or a teacher assistant. Each activity explores a sound, and each group rotates through the four activities. By the end of the session all students will have been exposed to four sounds.
'The groups of four require an education assistant, [although] the lessons are so clearly set out that a parent could also deliver the activities. Each activity runs for 10 to 15 minutes and then the children move to the next activity,' explains Pizzino.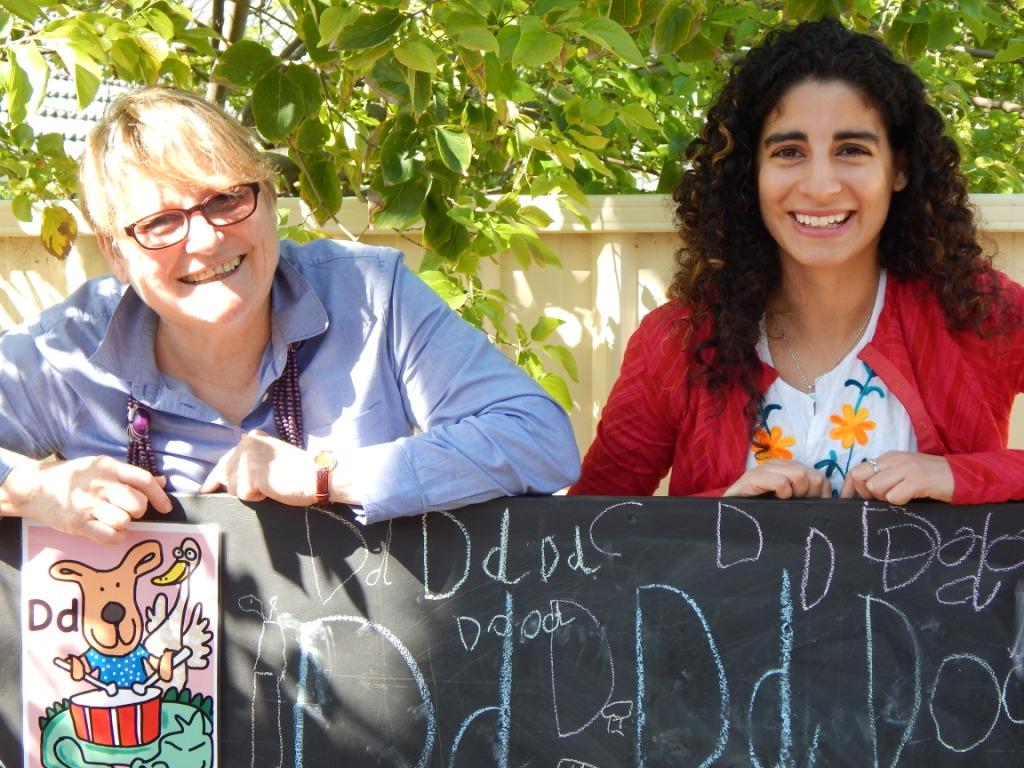 From left to right: Heather Kerr and Mara Pizzino.
The program has two modules that allow for flexibility when catering for individual learning needs, including extension activities.
'The first module consists of a range of engaging, child-focused learning experiences that provide lots of opportunities for the children to be able to isolate and produce beginning sounds of words,' says Pizzino. 'This is a critical literacy skill that is used to build a foundation for the next stage, which [links] sound to symbol.
'The second module includes lessons that are still focused on experiential learning but with the added focus on emerging reading, writing and creating the associated letter to the sound. The children are able to practice letter formation through a range of mediums such as dough, wet sand, whiteboards, collage materials and art materials.
'We also involve interactive whiteboards and tablets. It is through the use of these that the children are able to connect more meaningfully with the sound-symbol relationship.'
Sound Play sessions take place fortnightly at the Perth school. The program has been running for three years and, according to the teachers, improvement in student phonemic awareness has been observed through pre- and post- Diana Rigg's tests and On Entry Assessment results.
'Sound Play, in addition to our normal literacy program, has produced positive results. Students enjoy the activities and are allowed to explore different sounds in a more intimate environment. The smaller size of the groups, as opposed to one large class, encourages children to engage more in the activity,' says Kerr.
Kerr and Pizzino plan to make Sound Play available to educators in Western Australia through the Teacher Development Schools resource system.