It's not often that the introduction of new classmates is the subject of a research project, but Thomas and P!nk are a little different.
Standing just 58 centimetres tall, these NAO humanoid robots are disrupting learning (in the nicest possible way) at schools in South Australia.
The three year research project aims to explore their impact on teaching, learning and the curriculum. It's a collaboration between the Association of Independent Schools South Australia (AISSA), which owns robots, and academics from Swinburne University, the University of Queensland and the Queensland University of Technology.
'We positioned the teachers as co-researchers with us, so it's a multiple case study,' AISSA Educational Consultant Monica Williams explains. 'So far seven schools have been involved ... we anticipate that about 15 schools will be involved overall.'
The initial seed for the project was sown in mid-2014. 'We had an opportunity to have a look at what a NAO robot was and Carolyn Grantskalns (Chief Executive of AISSA) and I believed they would have an impact on learning and teaching,' Williams says.
'Principals were asked if they were interested in it and we got such a lot of responses back in a couple of days that we decided to buy two robots and set up a project that would enable us to learn about [the impact of this disruptive technology].'
The Brainary, which had the NAO franchise in Australia, connected AISSA to Dr Therese Keane from Swinburne University and two of her colleagues, Dr Chris Chalmers from QUT and Marie Boden from UQ.
'The main curiosity was around what impact it had on learning and the pedagogy of the teacher,' Williams says. 'But, we were also curious about what year levels it would have the most benefit for, the upper and lower [age limits], and what learning areas.'
The Association's 94 schools are invited to submit proposals detailing how teachers and students plan to use the technology during the term-long loan period. Successful applicants receive Thomas, P!nk, additional software, and professional learning support.
Roughly half way through the project, Williams says the early results have been surprising. 'We had expectations at the outset that we would find that it did benefit learning and that it did support teachers with improving their pedagogy – but we underestimated the profound impact it would have in providing students with opportunities to engage in deep learning. We have been surprised, the teachers and researchers, with the depth [of learning] and engagement of students with the robot and the complexity of the work that they have been able to do, in what is a relatively short period of time.'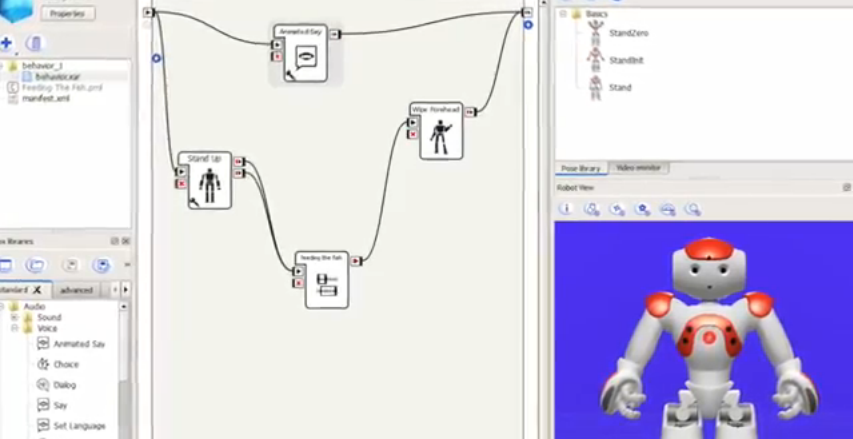 Image supplied by the Association of Independent Schools South Australia.
Teachers and students can access the technology at different entry points, depending on their skills and experience. The NAO robot has pre-programmed responses to a range of questions and commands but students can also program it to do specific things such as dance moves, and sync them in time to music. The programmable software ranges in complexity from simple drag and drop actions, to manual coding in Python. Not every student needs to have access to the robot at the same time – they can test out their code on a 'virtual' computer version before hooking up to the real thing.
Williams says every school and student's learning story has a different flavour. 'Students have been often given open-ended tasks and it's the open-ended task that's critical to their creativity and the challenge. Many times when they choose tasks you're almost tempted to say "that's too hard, that's a really hard thing to do" but we resist that. Then the students find ways, intriguing ways, to solve the problems and pretty much achieve their outcomes.'
In the early years, pre-school students have gone beyond simply playing games with the robot. Some have been able to explain how their temporary classmate Thomas receives messages in the form of code, transported wirelessly from a computer. They've drawn pictures of the process, using numbers, letters, shapes and other symbols to represent the coded actions. 'There was a whole lot of quite complex conceptual thinking by four-year-olds about how the robot's behaviour was being controlled.'
Williams also recalls a school where Year 3s used a timeline to manually code and insert sound files. The robot described what was about to happen before carrying out the actions, but one student discovered that by introducing parallel flowcharts it was possible to make it talk while doing the actions.
'Then she shared that with everybody in her class. So, what's happened is there's a lot of opportunity for students to be creative, to find things that are challenging – they're not frightened of the technology, they embrace it. They enjoy the challenge and enjoy helping each other and that leads to really high achievement in a very short period of time.'
In the middle years, there has been evidence of Year 6, 7 and 9 students teaching themselves Python through YouTube tutorials and further reading so they could manipulate some of the programs. 'That's been one of the most significant findings. We went into this assuming that students and teachers are capable and we were aspirational, but we absolutely underestimated what students are capable of.'
Teachers have also been using the robots to develop skills, knowledge and understanding in the new Digital Technologies Curriculum. Williams says having Thomas and P!nk there changes the balance of power in the classroom because the teachers' prior knowledge isn't much more than the students'.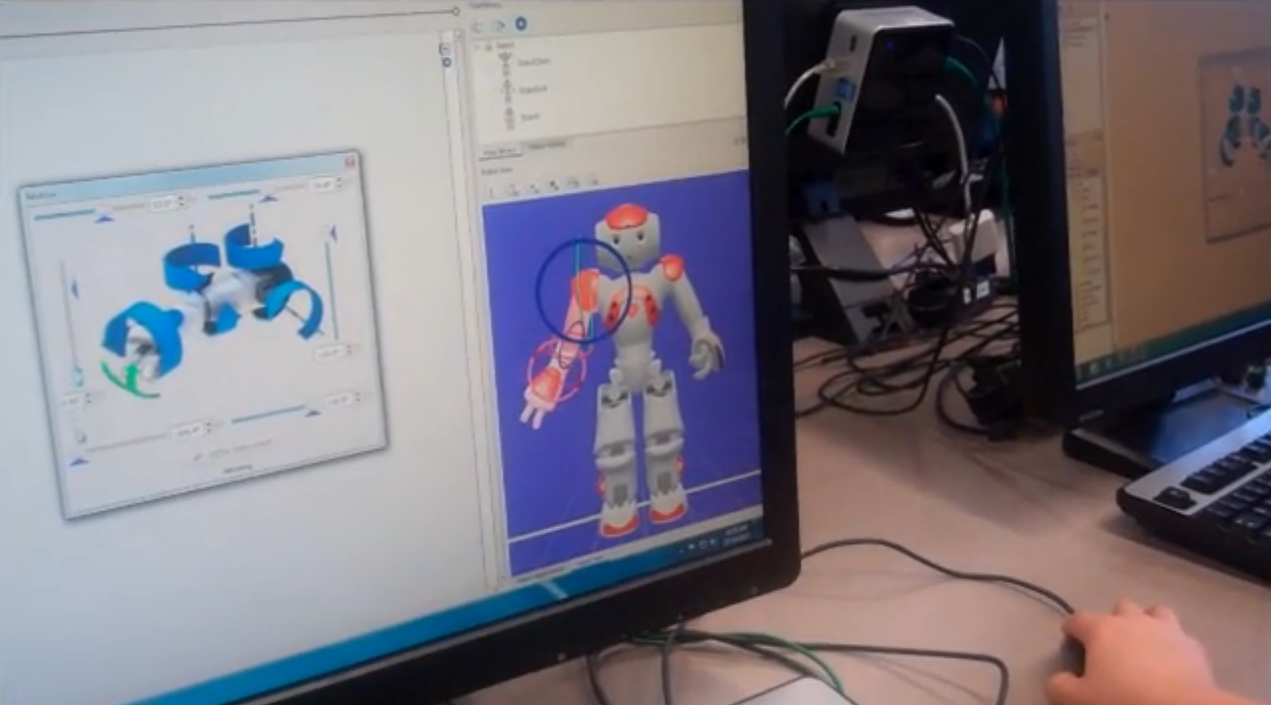 Image supplied by the Association of Independent Schools South Australia.
'So, it's a much more even playing field and to have the most effective outcomes from this technology, and to learn, everyone needs to collaborate and share knowledge. Not just within the classroom, but students go home and ask parents who perhaps have a computing background and come back and share. Schools are sharing information, there's connections with me at AISSA to extend and disseminate learning – it's created quite an interesting dynamic.'
This year the research project – The Impact of Humanoid Robots on Student Learning 2015-2017 – will be looking to replicate findings from 2015 in new case study schools. It will also be loaning out the technology to two schools for 20 weeks to explore what happens to the rate and range of learning over an extended period of time.
For Williams, having a research-base to the project is crucial. 'We're not doing it as an activity – we're doing it because we want to learn deeply about the impact of a disruptive technology like humanoid robots and to be able to have the processes and protocols around rigorous research to enable us to be confident that our findings have validity.
'But we wouldn't be considering the findings would [just] be restricted to this particular device, we would think that this type of innovative technology would have applications across other technologies too.'
Stay tuned: Tomorrow, Teacher will be speaking to one of the educators involved in the research project to find out how staff and students have been working with the robots to develop skills, knowledge and understanding in the new Digital Technologies Curriculum.
If you're considering carrying out school-based action research:
- What will be the aim? What will your research question be?
- Who (inside and outside the school community) will be involved?
- What evidence will be collected, who will collect it and when?