The Global Teacher prize awards US $1 million to an exceptional teacher who has made an outstanding contribution to their profession.
Earlier this year the top 10 finalists were announced – the teachers on this shortlist come from all corners of the globe and have overcome many significant challenges in their local communities.
The prize, which is often called 'the Nobel Prize of teaching' was awarded to Canada's Maggie MacDonnell in Dubai overnight. Here, we take a look at the other nine finalists on the coveted shortlist.
Salima Begum, Elementary College for Women Gilgit, Pakistan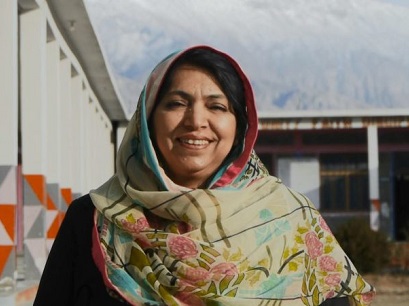 Born in a remote village in Pakistan, Salima Begum considers herself fortunate to have completed her higher secondary schooling. Now, as a teacher, Begum believes strongly in the benefits of educating other girls.
'My plan is to work towards girls' education and to fulfil their educational expenditures, especially girls who are competent but extremely poor and who want to pursue a higher education,' she says.
Begum also works in teacher training, having instructed more than 7000 teachers across her province and 8000 more throughout wider Pakistan.
Through her teaching, Begum prioritises developing ethical, moral and social values in her students. For example, she designed and implemented an environmental project with her children and the local community to produce organic fertilizers. 'I taught them to make something effective and productive out of it by decomposing garbage. The fertiliser created from its compost is organic that people in our community use.'
David Calle, Online, Spain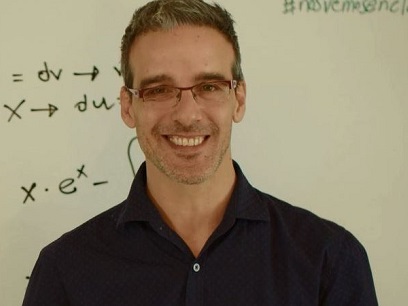 Having experienced his own financial struggles as a student, David Calle understands the hardships many children face when it comes to accessing an education.
So a decade ago, he began uploading videos of simple maths lessons to YouTube and they quickly caught on. The videos provide students, many of whom can't afford private tutoring, with additional support beyond the traditional classroom.
Calle's Unicoos videos have been viewed by over 30 million students and the site is considered the most important Spanish-language educational channel in its category on YouTube.
Calle insists that his videos are not intended to replace the work of a classroom teacher, but rather support them in their aim of giving all students the best education possible. 'If we give the same chance to everyone, then the world will be forced to change, and it will.'
Raymond Chambers, Brooke Weston Academy, United Kingdom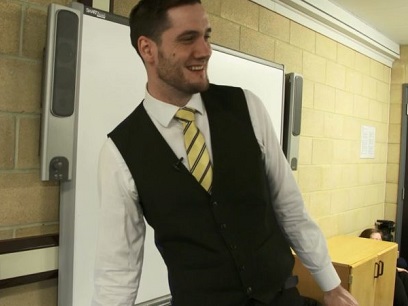 Raymond Chambers never intended to become a teacher. While completing a Computer Science degree, he undertook a placement in a school and loved it.
This was at a time when ICT was an underdeveloped area in education, so Chambers used the opportunity to develop new software for learning using Microsoft Kinect. This made ICT lessons less dry and more varied, and allowed him to make lessons more fun and engaging for his pupils.
'I like to make my lessons interactive – if you've got everyone up and out of their seat when you're doing an activity where they have to be alert and they have to be awake, they're going to get something from that lesson,' he says.
This also inspired him to set up a WordPress blog, where he could upload and share his resources. As a result, interest in his methods and development tools began to spread though the academic community.
Marie-Christine Ghanbari Jahromi, Gesamtschule Gesche, Germany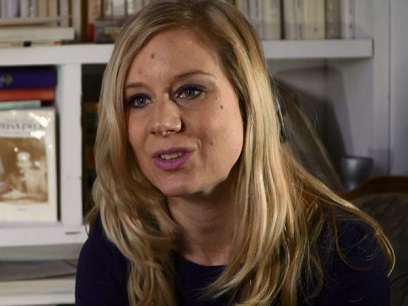 Boosting students' self-esteem, motivation and empathy using sport has been the focus of Marie-Christine Ghanbari Jahromi's efforts. She has established a sports project called Sportpatenproject which uses physical activity and sports mentors to support students.
'Children know what's best for them and they need to play, they need to learn, they need to be physically active. …That's why children inspire me the most, they can tell me what they need and I can help to integrate it in my lessons,' she says.
Having completed a dissertation researching the movement behaviour of children in Nigeria, Ghanbari Jahromi incorporates research-based practice into all her teaching. She has also worked on social projects in her schools which target refugee and socially deprived children, in both Germany and Nigeria, to offer them hope, happiness and equal opportunities.
'We want these kids [to not be] afraid of culture, that they accept each other and that they see each culture as wonderful.'
Tracy-Ann Hall, Jonathan Grant High, Jamaica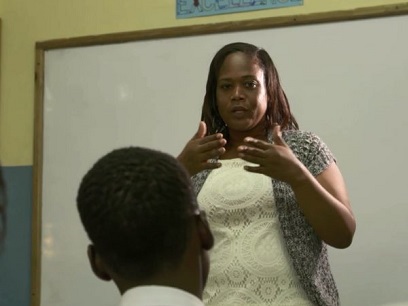 Tracy-Ann Hall struggled through school with undiagnosed dyslexia and didn't move on to higher education immediately, instead she trained as an automotive technician and worked in a garage.
Her role in the garage also involved teaching less-experienced mechanics, which instilled a love of teaching in her. She was inspired to gain further qualifications and, after three years of study, Hall graduated top of her class.
Her approach to teaching transformed her first ever class – all 30 boys were more motivated in class, she set up a library and encouraged them to read and write book reviews. This automotive exam class was the first to score a 95 per cent pass in the history of the school.
Hall also approaches business leaders in the local automotive industry to sponsor scholarships for exceptional students, ensuring they start with a firm foothold in the industry.
Wemerson da Silva Nogueira, EEEFM Antonio dos Santos Neves, Brazil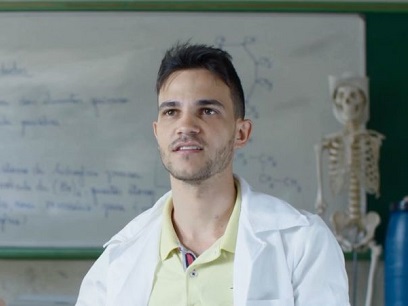 When Wemerson da Silva Nogueira first became a teacher, his school was located in a suburb with a high crime rate, often involving the parents of students, and on many occasions the students themselves.
He also found that the students were generally not interested in learning – the drop-out rate was 50 per cent. So he decided to do something about it. da Silva Nogueira invited administrators and local community members to improve the vision of the school by working on a social project titled Young Scientists: Designing a New Future. This focused on improving the behaviour of students inside the school.
In his teaching, da Silva Nogueira tried to liven up his lessons by taking students out of the classroom to conduct research. For example, they went and took samples from the polluted mud and water of the nearby Rio Doce. They then worked with a local university to find a solution to the problem for the riverside community.
Through all of these initiatives, the school has thrived and is now considered the best school in the city.
Ken Silburn, Casula High School, Australia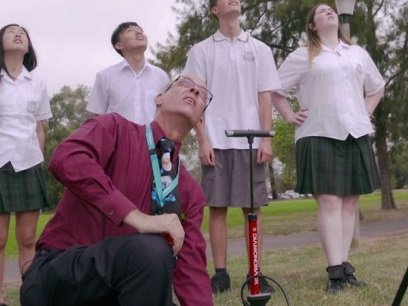 Science teacher Ken Silburn works to inspire his students, many of whom are from modest socioeconomic backgrounds, to seek out opportunities beyond the four walls of the classroom.
In fact, many of his students have received scholarships to study science at university, and one class was placed first in Australia in their category of the International Science Championships.
In the classroom, Silburn explores issues such as environmental science and sustainability using a variety of multimedia projects. He also founded the iSTEM program which gives talented science students from a range of schools across his region the opportunity to participate in science enrichment activities on weekends and school holidays.
His innovative efforts have been recognised with several accolades, including the Prime Minister's Prize for Secondary Science Teaching – the highest teaching honour of its type in Australia. But Silburn is not only focused on progressing science education in Australia, he also works with international educators to make science live for students.
As a participant in NASA's India Spaceward Bound Program, he delivered science workshops and training courses to Indian teachers, and has recorded online lessons for India's National Institute for Open Schooling.
Michael Wamaya, K.A.G School Kibera, Kenya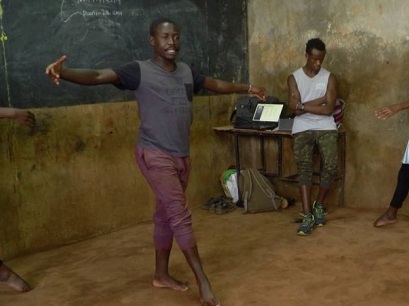 As a young man Michael Wamaya was forced to drop out of high school for financial reasons, but a chance audition with the visiting Kenya Performing Arts Group allowed him to move to Nairobi and study dance.
Once he became an instructor, Wamaya joined a UK-based charity that offers an alternative, arts education to orphans and vulnerable children in some of Africa's most desperately deprived areas including those living in slum conditions in Kenya.
The slum is home to 700 000 people and considered an unlikely setting for a ballet school, but Wamaya's dedication to his students has seen many of them become accomplished dancers, winning scholarships to further their education.
Wamaya not only teaches his students dance techniques but also focuses on improving their social skills. Additionally, his encouragement of pride and self-awareness amongst his young students has also helped turn around dropout rates and teenage pregnancy rates for those attending his lessons.
Boya Yang, The Affiliated Middle School of Kunming Teachers College, China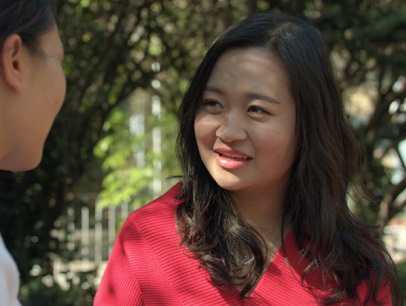 Trained as both a psychologist and teacher, Boya Yang works with vulnerable students by offering them guidance, as well as supporting parental-child communication and providing appropriate services or referral.
Over the last three years, Yang has set up a centre in her school to get teenage girls professional advice and support. Drawing on the expertise of teachers at other local schools, Yang has established a group of teachers who work to support psychology education lectures in schools and prisons – an initiative which has reaches more than 50 000 teenagers, teachers and parents.
'I hope to work with more like-minded teachers. Together we could explore psychological methods of teaching in more depth,' she says.
Besides her school commitments, Yang has also spoken at national conferences, been interviewed in the media about her work and is a 2016 Fellow at Harvard SEED for Social Innovation.
All images supplied by The Varkey Foundation.