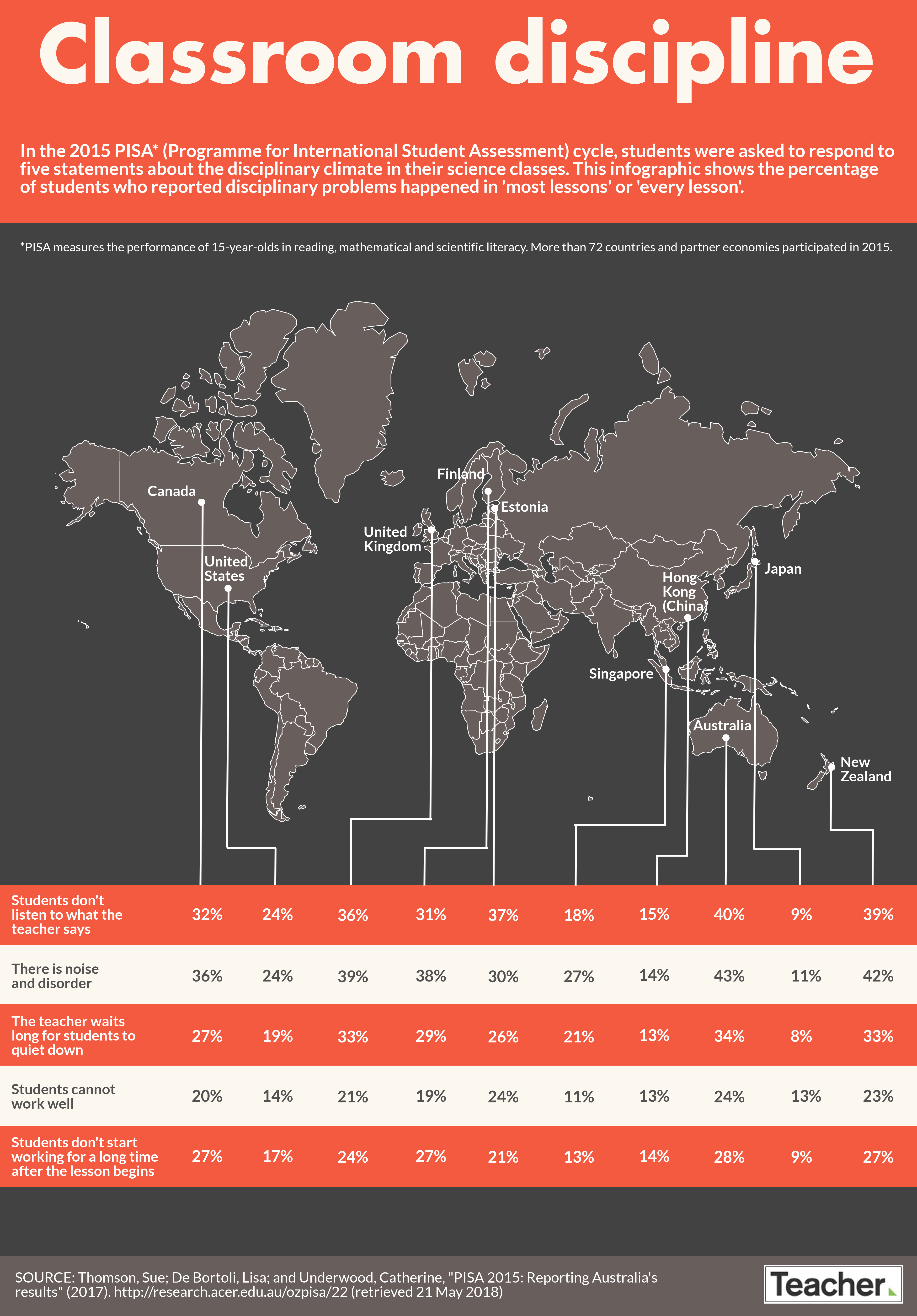 Editor's note: This infographic was edited on 21 May, 2018 to reflect updates to the report referenced.
Stay tuned: We'll return to the PISA 2015 data in a future infographic, to take a look at the student-related behaviours principals said hindered learning in their school.
Missed out on any of our infographics? Visit the Teacher magazine infographic archive.