The annual Telstra ARIA Music Teacher Award recognises the substantial value and impact of music teachers from across the country. Each year, four nominees are named to be in the running for the award, and the 2020 line-up has just been announced.
Sarah Donnelley from Wilcannia Central School in Wilcannia, New South Wales; Dr Thomas Fienberg from Evans High School in Sydney; Kathryn McLennan from Virginia State School in Brisbane; and CJ Shaw from Palmerston District Primary School in Canberra are the finalists chosen from hundreds of nominations.
'… Every musician knows how important it is to have inspiring, passionate teachers,' Dan Rosen, CEO of ARIA, says. 'But we also know exposing children to making music helps them become the best that they can be. I am moved by the stories of our four nominees this year, and I look forward to awarding one teacher with an ARIA Award this November.'
The award is now in its fourth year and has already seen Antonio Chiappetta from New South Wales, and Scott Maxwell and Renee McCarthy from South Australia named winners. Here, we take a closer look at the work the 2020 finalists have done to improve music education in their school contexts.
Music as a tool to foster connectedness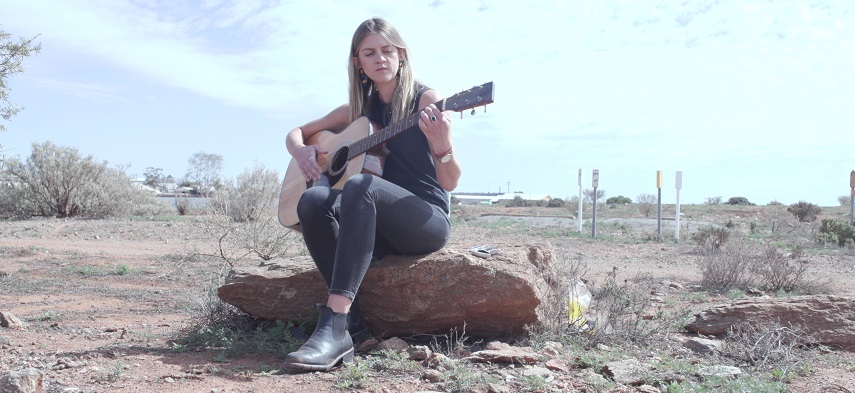 Sarah Donnelley. Image supplied.
Working through required learning from home periods with students presented a challenge for nominee Sarah Donnelley, particularly because most didn't have access to internet at home.
Donnelley has taught music at Wilcannia Central School in Wilcannia, a remote Indigenous community in New South Wales, since 2019. In that time she has built a music program to better engage students and build stronger connections between the school and its families.
Continuing this feeling of connectedness was important for Donnelley in the face of the challenges posed by COVID-19. She was able to involve students in a collaborative music project by organising for their local radio station to broadcast a particular song at specific times during the day, so children could have the opportunity to film themselves singing along. The individual pieces of footage were then combined to show students they could still sing together even though they were physically apart.
'A love of music is something we share, it provides an opportunity for family and community to engage meaningfully with the school,' Donnelley says.
Exploring cultural identities through music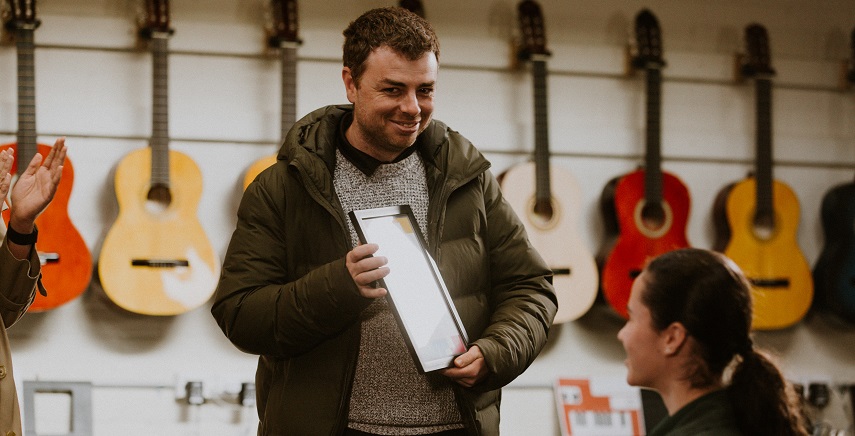 Thomas Fienberg. Image: Oliver Minnett Photography.
At Evans High School in Sydney, music teacher Dr Thomas Fienberg is passionate about giving Aboriginal and Torres Strait Islander students the space to explore their cultural identity. As Head Teacher, Creative and Performing Arts, Fienberg oversees the school's Solid Ground program. The program puts a focus on supporting Indigenous students who are disconnected from their kinship and communities and works to create opportunities for improved learning outcomes.
'The centrepiece of the program is the support of an Artist in Residence who mentors students and provides access to life-changing experiences that promote a future within the Arts,' Fienberg explains.
Fienberg's work extends to educating students about music production, which has seen some pursue tertiary education in this field. Students are also given the opportunity to perform in a real-world setting, including at the Sydney Fringe Festival.
'Everything I do places student learning first and I strongly believe in the capacity of all students to express their creativity and explore their [identity] through music,' Fienberg says.
Building a robust Music program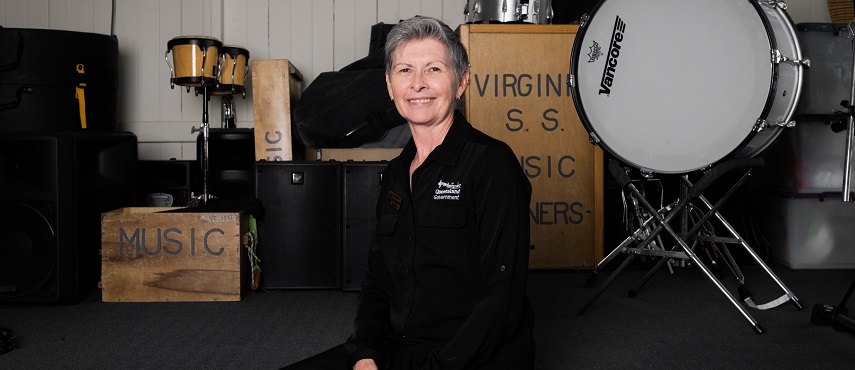 Kathryn McLennan. Image: Bobby Rein Photography.
Kathryn McLennan has been teaching at Virginia State School in Brisbane, Queensland, since 1991. During this time, she's seen the primary school develop from having a school band comprised of 15 students 29 years ago, to all 470 students being actively involved in is music program today. There are now hundreds of children in the concert band, junior choir and senior choir.
McLennan is committed to developing the performance skills of students, which has seen their music performance program recognised by the Queensland Government as a School of Excellence in Music. She is also passionate about mentoring beginner teachers and incorporating Auslan into her teaching.
'I try to make sure that every child and parent learns the value of music education,' McLennan says. 'The majority of my musicians may be young but the quality and standard of music that they perform is equal and often higher than many high school groups.'
Music as a cross-curricular tool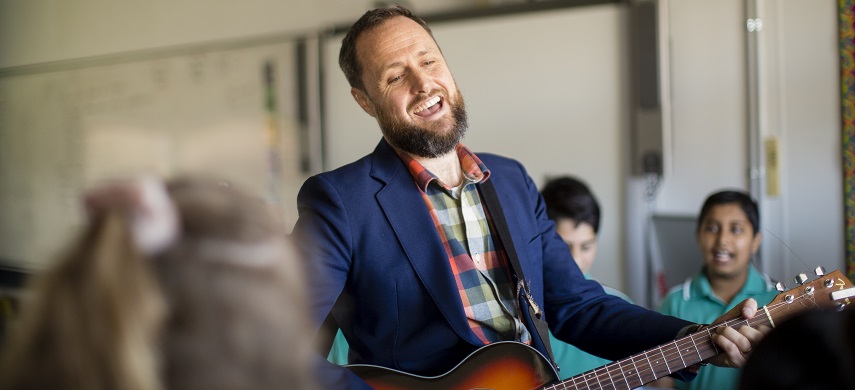 CJ Shaw. Image: Hilary W Photography.
Music teacher CJ Shaw started his career in education after working as a touring musician. He has been influential in having music incorporated across other subjects at Palmerston District Primary School in Canberra, like Maths, Science and English. In his own classroom, Shaw uses music to enhance students' understanding of these subjects, too.
'Teaching subjects through music and verse can have immediate impacts', Shaw says. 'The use of lyrics, melody and rhymes help students connect to their lessons especially if there is a learning barrier or if English is a second language.'
Many students at Palmerston District Primary School have parents who work in the Australian Defence Force, so to help them understand the sentiment of war, Shaw wrote a song on the topic for students to listen to. He has also recorded a song for the school community to acknowledge Reconciliation Week, which included the use of the local Ngunnawal language.
The Telstra ARIA Music Teacher Award is run in partnership with ARIA, The Song Room and Telstra. The winner of the award will be announced in late November, and is decided by public votes. To cast a vote, follow the prompts at the ARIA website.
CJ Shaw says teaching subjects through music can have immediate impacts, particularly with the use of lyrics, melody and rhymes.
As a music teacher, how are you using music to support student learning across the entire curriculum? How often do you collaborate with teachers from other subject areas?