The winners of the 2023 Teacher Awards have been announced. The impressive list of winners for our 8 award categories span 5 states and all school sectors. In today's article, we speak with the winner of the Fostering Strong School-Community Partnerships Award, Rubina Shaheen Nawabi from Noble Park English Language School in Victoria.
Highly effective schools enhance student outcomes by fostering strong relationships with parents, carers, and families, and building successful 2-way partnerships that tap into external resources, support, and expertise. The Fostering Strong School-Community Partnerships category of the Teacher Awards celebrates an educator that builds partnerships that involve local businesses and industry, as well as tertiary institutions, education researchers and community organisations.
The 2023 winner of this category, Rubina Shaheen Nawabi is a Wellbeing Officer at Noble Park English Language School in Victoria. She is a qualified teacher with a Master of Education, a trained interpreter in 6 languages, registered social worker, a counsellor, life coach and a mental health practitioner. Nawabi has spent her entire 30-year career working with newly arrived, refugee and migrant families from Culturally and Linguistically Diverse (CALD) backgrounds.
Nawabi says that schools are a stabilising feature in the unsettled lives of refugee students, and they provide safe spaces for new encounters, interactions and learning opportunities.
'Working with Noble Park English Language School (NPELS) as Wellbeing Officer provided me a platform to work with refugee, migrant and international students and help them adapt and thrive in their new environment,' she tells Teacher.
'It is a very challenging, yet far more rewarding role. I help staff to recognise the potential trauma and mental health challenges our families may face, provide access to counselling services, refugee health services and create a safe space for them to express their feelings and share disclosures. It also allows me to collaborate with teachers to ensure that students receive appropriate educational support, ensuring that the school environment is safe, inclusive, and free from discrimination or any kind of bullying.'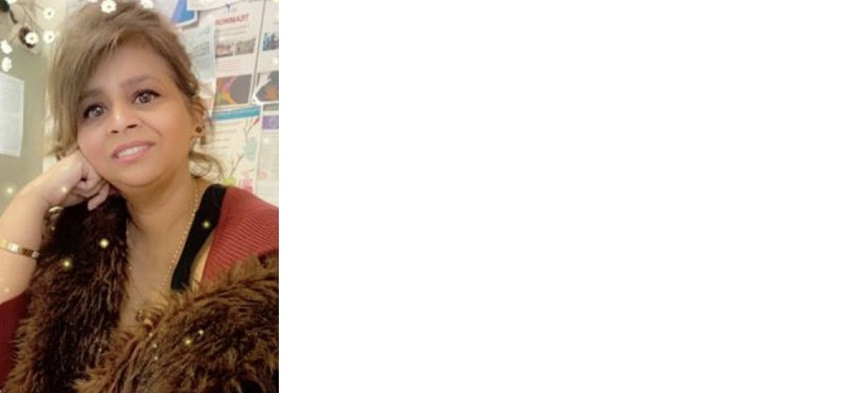 Rubina Shaheen Nawabi is a Wellbeing Officer at Noble Park English Language School in Victoria.
NPELS is a government primary and secondary school for newly arrived refugee, migrant and international students. It provides an intensive English language program to assist students and their families in their smooth transition to a new country. In her role as Wellbeing Officer, Nawabi conducts regular check-ins with students to assess their wellbeing, academic progress and any specific concerns they may have.
She says that students with refugee and migrant backgrounds face a range of challenges, including negotiating changing identities, challenges in learning English and learning about 'fitting in' to a new culture, and issues such as discrimination or social exclusion.
'They all come with a complex and heavy baggage of their previously experienced issues that have a strong potential to affect not only their learning capacity but their ongoing psychological, emotional, physical and social wellbeing,' Nawabi says.
'These experiences include war-related crimes and atrocities, torture, trauma, dislocation, forced migration, disrupted education and more. Taken together, these factors lead to a complex interplay of issues that affect young people's sense of wellbeing and identity in their new country.'
Creating partnerships with the community
Nawabi works closely with community partners to coordinate comprehensive support for students and their families, to encourage students to share their stories, talents, and cultural heritage with the school and local community.
'In a Wellbeing Officer role working with refugee students and their families, you get acquainted with every social service known to mankind,' she says.
'Developing a sense of belonging in Australia is a top priority task for families. I have used every possible avenue … to strengthen belonging for our students and their families – by having open and clear lines of communication with parents, community organisations, local councils and shire, government and non-government agencies.'
Nawabi regularly shares updates, news, events and important information with students and their families. She also encourages parents and caregivers to participate in school activities, to ensure they feel valued and engaged in their child's education. She collaborates with local community organisations, such as youth centres, councils, and non-profits, seeking ways to align their mutual goals and resources.
'I am great believer of resource sharing for the common goals. I am always gathering feedback from students, parents and the community agencies to get guidance for my improvement efforts and demonstrate commitment to collaboration,' she says.
'I organise weekly parent information sessions bringing representatives from various local government, non-government and community agencies to provide information of the services available like Centrelink, physical and mental health, welfare and community support, domestic violence and abuse, cyber safety, transition to mainstream schooling, healthy families and healthy relationships, parenting with confidence and more. We conduct vision, hearing, dental and speech screening and make referrals and follow-up appointments with the specialists,' she adds.
NPELS works closely with Foundation House, a Victorian-based foundation for survivors of torture and trauma. They have on-campus, weekly counselling and therapy sessions for high need students.
Under Nawabi's supervision, about 30 students just finished a very successful 12-week gender equality-based respectful relationships and defence boxing Pilot Project in partnership with Casey Council and Reclink and NPELS. It was an afterschool program that addressed sensitive topics like gender equality, LGBTQI+ communities and their rights, sex education and informed consent.
Nawabi has been a member of Casey Council's Gender Equality Taskforce for over a year and has actively assisted in 16 days' activism in Bunjil Place. She is a certified community information and training provider of healthy families and healthy relationships. She has also co-facilitated the Girls on the Go! program through Monash Health – a 10-week program designed to improve girls' self-esteem, body image, and confidence, using an empowerment model that involves interactive and experiential learning approaches.
'I motivated our Afghan girls to take part in the local soccer tournaments, negotiating with parents for permission to participate, volunteering my weekends and as a result we secured second position in the finals,' Nawabi says.
'I encouraged our girls to participate in essay writing, speech, arts competitions and we won many prizes. We took part in a Headspace mental health initiative, 'Selfie' film festival and won the Mayor's Choice award out of 84 school submissions, which was a huge achievement for our girls.'
Partnerships to address identified student needs
As part of the judging criteria, one of the elements our Judging Panel was looking for in this award category was strategic partnerships that focus on enhancing student wellbeing and opportunities, not just academic achievement.
The judges commented that: 'There was strong evidence of deep engagement with a variety of community and external stakeholders. There was also strong evidence of the skills and expertise that Rubina has in being instrumental to the community engagement work at the school. …[We] connected with the passion of Rubina's approach to her role, the personal drive and sacrifice she displayed.'
In her work with CALD communities, Nawabi says she's learned that strategic partnerships can improve the wellbeing of disadvantaged students by addressing their unique needs, providing essential and culturally sensitive resources, fostering supportive relationships and creating an environment that nurtures their growth and development and a strong sense of belonging with their new country.
'Having had a firsthand experience of being a refugee in New Zealand in 1999 helps me to connect and understand the specific needs of newly arrived families – this enables me to put myself in their shoes. Having exposure to both worlds has further strengthened my passion to provide my students and families with the maximum culturally sensitive support that I can possibly provide. I constantly endeavour to equip my students with the skills to feel confident enough to give back to the community,' she says.
She says that partnerships involving mentorship programs where students can connect with role models from the community has helped to boost students' self-esteem, motivation and goal setting.
'Linking our students with free holiday programs and extracurricular activities has helped broaden their horizons and future prospects. These partnerships often involve parents and caregivers, helping them become more engaged in their child's education and overall wellbeing.
'We have always used evidence-based, data-driven, holistic approaches to identify students at risk early, and used timely interventions and effective referral pathways has helped us in preventing problems from escalating and also in developing trusting relationships with the students, families and the support agencies.
'The most rewarding part of my job is helping my students sort their emotional baggage, validating the experiences and either helping them get rid of unnecessary stuff or putting them on the backburner and making room for learning.'
Nawabi says that she is honoured to have been recognised in the Teacher Awards this year.
'I must say that, like any other education support staff, I have been feeling underpaid, undervalued, and overworked but receiving this award has refuelled and recharged me fully again. I dedicate this award to my school community, all education support staff and every single student and family member that I have worked with and learned from.'
The Teacher Awards will be returning in 2024! The awards recognise work that's been completed in the past 12 months, so it's not too early to start thinking about your nomination for next year. You can browse the specific criteria for this award, and the other 7 categories, here, and our FAQ page for the Teacher Awards here.
Think about the school-community partnerships that exist at your school.
Do you have clear goals and expectations outlined, to clarify the roles and responsibilities of both the members of the school community and the partner organisations?
How do you measure the success of these partnerships? Do you collect evidence to evaluate the partnership's effectiveness and impact?