The ARIA Awards are the Australian music industry's big night and this year, for the first time, four school educators are battling it out to become ARIA Music Teacher Of The Year.
The nominees are: Alex Manton, from Asquith Girls High School in Sydney, New South Wales; Julie Layt, from Crescent Lagoon State School in Rockhampton, Queensland; Renee McCarthy, from Woodcroft College in Morphett Vale, South Australia; and Stephen McEwan, from Bellarine Secondary College in Drysdale, Victoria.
The inaugural award is the result of a partnership between ARIA (the Australian Recording Industry Association) and non-profit music, arts and education organisation The Song Room. They want to celebrated the great work, passion and dedication of music teachers working in a range of settings.
'For every performer who makes it to the ARIA stage, there was a teacher or mentor who played a critical role in getting them there,' ARIA chief executive Dan Rosen says. One of the award ambassadors Jessica Mauboy adds, 'Music is what feelings SOUND like and a great music teacher helps you to turn your feelings into music …'.
Teacher caught up with each of the nominees to find out more about the amazing work they're doing at their schools and their approach in the classroom.
Congratulations on the nomination! Is there a program or initiative that you're particularly proud of?
Alex Manton: One of my most recent successful initiatives is the Asquith Girls High School and Asquith Boys High School Combined Band Program. I listened carefully to the local community in that although parents chose single sex education for their children, they also wanted meaningful ways for the boys and girls to develop positive relationships with each other. The combined band program, conducted and coordinated by myself, has been a huge success with greater retention rates across all year groups from both schools, a higher level of musicality achieved through the more balanced instrumentation and larger ensemble sound, and genuine, positive relationships developed between students from both schools. Most importantly, it has generated a musically rich community platform for like-minded students to connect through. The local primary school parents are similarly excited by this venture and I have had nothing but positive comments from the wider community. We now have seven music ensembles running between the two schools and although it's a ton of work, I couldn't be happier with how successful the program has become, and how proud the students are of their involvement within the ensembles.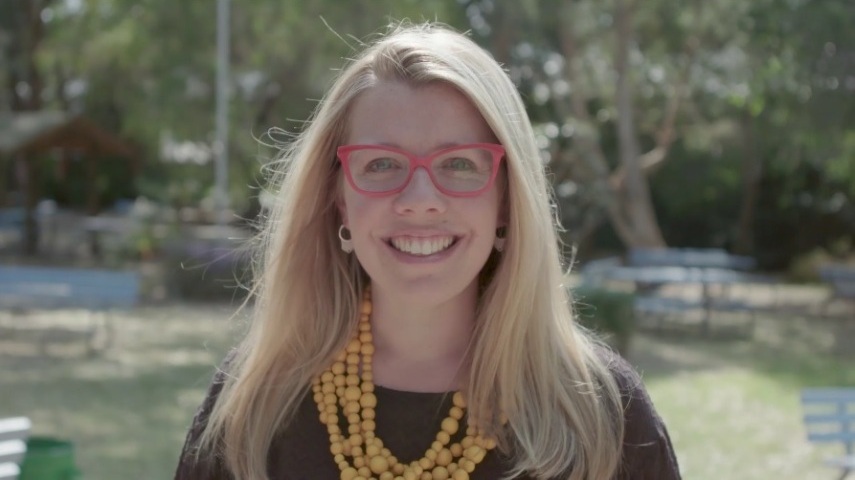 [Alex Manton. Image credit: ARIA]
Julie Layt: Since Crescent Lagoon SS [known locally as Cresso] is a primary school, it's the development of our students' practical skills over the seven years that is wonderful to watch. Some of our Preps arrive with very little exposure to music. Seven years later they leave with a wide repertoire of songs to sing and play whether it be on glockenspiel, keyboard, ukulele, recorder, boomwhackers or various percussion instruments. But, in addition to that essential music skill, everyone at Crescent Lagoon learns to sign. We share music with the hearing impaired community. Many years ago I watched a little girl sing in a choir. She mouthed some words and signed the song. I was truly touched to think that her music teacher included her in the choir. Since that day, Cresso kids have learned Auslan (Australian sign language). I decided to establish two signing choirs. We have one choir for our infants and one for Years 4-6. We now have six staff who conduct those choirs and in addition to those wonderful teachers, several others have done courses with Deaf Services Queensland. It's just something that makes us happy and the rewards are enormous.
Renee McCarthy: The Music Program at Woodcroft College has grown incredibly over the last 15 years. We have increased student numbers and developed many bands and ensembles. The Concert Band has grown from eight members on my first day to 92 students today. All 92 students squeeze into the Music Centre practical room every Friday at 7:30am. I'm proud of so many things. I'm actually most proud of the one aspect that is hardest to describe. You can feel it, you will hear students talk about it, yet you can't see it. The Music Centre at Woodcroft College has a unique 'culture'. The Music students and I refer to our group as our 'Music family'. The USA Music tours, the major fundraising undertaken to get our students overseas, peer mentoring in Concert Band, the Aspiring Musicians Program and the success of sell-out Arts Showcases each year all stem from this sense of family. Students feel that they belong in Music. They love performing with their peers and give so much of their time rehearsing for tours, assembly performances or concerts because they love being part of something special. It's their passion for music that inspires me to create new musical opportunities.
Stephen McEwan: I am proud of the support team we have built around our music staff. All are working musicians who work in the classroom with the music teacher to develop performance and instrument skills in students. When they get time, they provide one-on-one and group lessons, but the main focus is working in the classroom. It has proven to be an effective model across all year levels but particularly in VET (Vocational Education and Training) music classes. The industry skills and networks they provide are invaluable in providing improved student engagement and outcomes.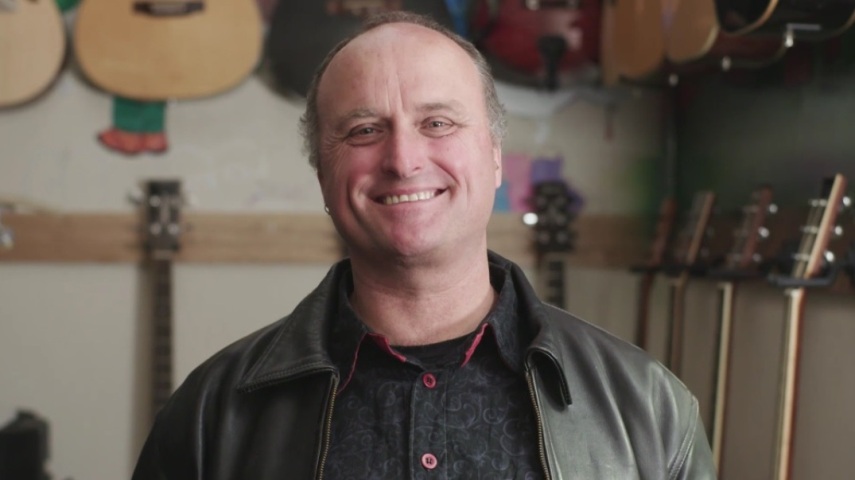 [Stephen McEwan. Image credit: ARIA]
One element of music education is sharing your work in front of others. How do you 'bring out the performer' in students who find it difficult?
Alex Manton: This is a very common occurrence and one that I like to approach with empathy. Ultimately, it's about providing a safe environment for the student in which they feel comfortable to perform. I am affectionately known as 'music mum' at my school due to my ability to not only foster musical talent, but to encourage and support each student's personal development and build confidence through music. Each student's reasons for feeling apprehensive about performing in front of others are different, and my approach is based on the needs of the individual student and the rapport I have with them. Some students respond to being jollied along with lots of positive reinforcement, some are happy to perform if I am standing right beside them, some students prefer regular performance practice in front of smaller groups of students in a workshop situation, some respond to performing with a group or another student, whilst some need to perform without an audience at all. If a student is able to get to the point where they are actually performing, with whichever level of support they need, the reward for me is within the student's response to what they achieved in that moment.
Julie Layt: Initially, it's your relationship with a student that encourages them to play. The music room can be like a sanctuary. It's a safe place where students can come and have another 'start' to their learning that day. Regardless of whatever 'baggage' they bring (whatever has happened earlier in their own classroom or even at home), when students come to music, I believe it should be a positive experience. Music can be a leveller – we're all in this together! Bearing that in mind, the selection of repertoire is critical. Remembering that a good percentage of Cresso students don't play any other instrument other than the instruments in the music classroom, it's essential to encourage everyone. So, I differentiate by allocating parts that are appropriate to students' abilities. Consequently, most students feel comfortable performing and ask when they can perform next. Throughout the year, classes perform regularly on parade and at outside venues.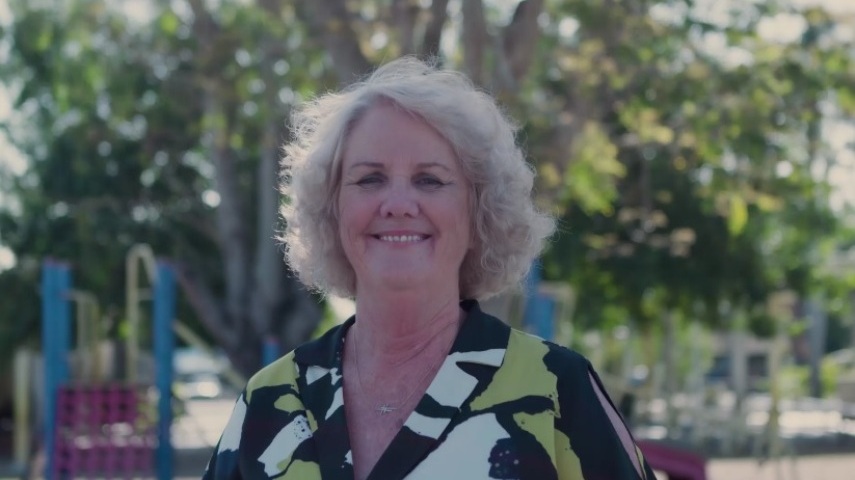 [Julie Layt. Image credit: ARIA]
What's the best piece of advice you've received from a mentor, colleague or professional development session?
Renee McCarthy: My teaching practicum supervisor, Andrew Forder, gave me some very simple but useful advice in my final teaching prac – he told me to be myself. Andrew said it was important for me to develop my own teaching style and presence in the classroom and to discover my strengths and develop them. I am not particularly tall and if you have met me you will know that my voice is on the high side. I learned to establish a classroom presence by being myself. I am an energetic person and enjoy engaging students in the subject matter and showing my passion for Music. I learned to keep students focused, challenged and engaged. Andrew Griffiths, my colleague and mentor at Woodcroft College, taught me to realise the importance of the learning process – to focus on the journey rather than the end result. I take time to get to know students, value their contribution, maintain high expectations, show my love of music, praise all improvements and inspire my students to start their own music journey.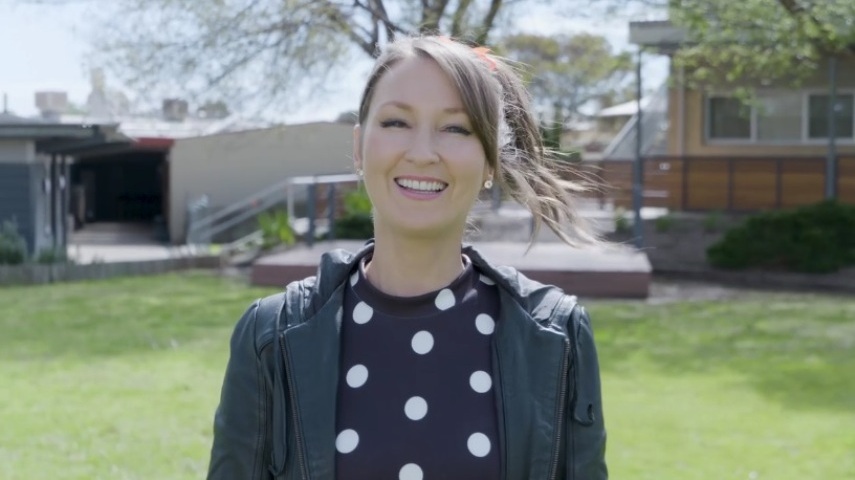 [Renee McCarthy. Image credit: ARIA]
Stephen McEwan: Changing the focus of music classes to a practical-based classroom experience and structuring things more like I learnt as a working musician and not structuring music classes like I remember them at school was at times isolating. Meeting like-minded teachers through organisations like Musical Futures and connecting with Industry bodies such as APRA and Music Victoria who endorsed our classroom approach meant I have received a lot of great advice on classroom practice and how to link it effectively with the music industry.
The public vote closes on November 21. You can cast your vote by heading to ariaawards.com.au/public-voting-teachers-award, where you can also watch a short video about each of the nominees.
Renee McCarthy says her teaching practicum supervisor encouraged her to discover her strengths and develop them. What are your strengths as an educator? What are your strengths in the classroom?
Alex Manton and Julie Layt both talk about the importance of teacher-student relationships. What strategies do you use to build strong relationships with students and how do create a safe and nurturing classroom environment?
Stephen McEwan says he's benefited from connecting with like-minded teachers. What professional support networks do you draw on? What associations, organisations and networks could you join to bolster this support?