Teachers from Victoria, Queensland and New South Wales are being recognised for their contributions to music education by fostering students' self-esteem; keeping them engaged and inspired during periods of remote learning; and providing performance opportunities.
Zoë Barry from Sacred Heart School in Melbourne, Ashley Baxter from Pimlico State High School in Townsville, Aaron Silver from Wodonga Primary School in Wodonga, and Daniel Wilson from Star Struck in Newcastle have all been named as nominees for the 2021 Telstra ARIA Music Teacher Award.
Each year, the award recognises one music teacher in Australia who, through their passion for music education, is having an extraordinary impact on their students. Previous winners include Sarah Donnelley from Wilcannia Central School in Wilcannia who used music to encourage connectedness while students were physically apart during remote learning periods; Antonio Chiappetta from St Andrews College in Sydney, who connects students to the music industry; Scott Maxwell from Grant High School in Mount Gambier, who fosters a positive performance culture in his school; and Renee McCarthy from Woodcroft College in Adelaide, who developed a successful school concert band.
Fostering creativity and confidence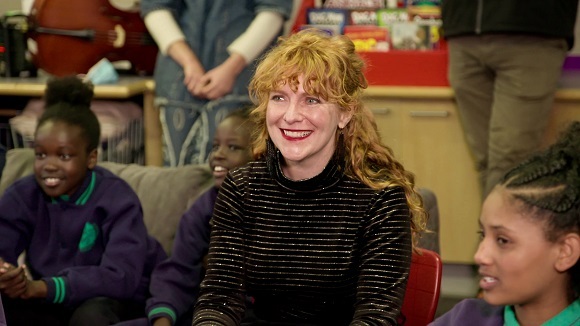 Nominee Zoë Barry. Image supplied.
As a former member of the Melbourne Symphony Orchestra, it's no surprise that Zoë Barry has led a successful string instrument program at Sacred Heart School, called Harmony in Strings, for 11 years. The program sees all students in Years 3 to 6 at the school learn cello and violin in their music lessons twice per week.
For around 98 per cent of students at the primary school, English is a second language, and Barry says music is their shared language.

Many children at the school have experienced trauma in their lives, and in light of this, the fact that the music program has shown to bring calm to students, and foster their self-confidence and self-esteem, has a big impact.

'I love string instruments because of the expressive possibilities,' Barry says. 'And the student, when they're first starting to learn, they can get a sound very quickly, and then there's so much we can do with that sound. Making something from nothing and creating – it allows students the chance to make connections with ideas, with each other. It empowers them.'
Performance opportunities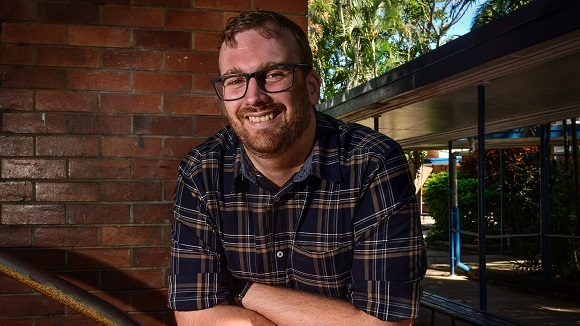 Nominee Ashley Baxter. Image supplied.
At Pimlico State School in Townsville where Ashley Baxter is the music teacher, around 400 students are involved in the music program in some capacity.
A highlight event each year is the 'Pimlico Presents' event organised by Baxter, which sees students showcase their talents in front of a large community crowd. In 2019, when the Townsville area was affected by catastrophic flooding, Baxter was determined to see the event still go ahead, so the community could still come together. That year, about 2000 people came to watch 'Pimlico in the Park'.


In 2020, the event was threatened once more by COVID-19 restrictions, which saw Baxter innovate again to create 'Pimlico by the Sea', a performance movie which was live-streamed to the Townsville community, and was viewed by those in different areas of Australia and the world.
'I feel like the show must go on for so many reasons. Our students spend so much of their time and so much of their lives learning their instruments and learning their craft, and we have to create these opportunities for these kids to keep playing their music, to keep music alive,' Baxter says.
Large-scale performance opportunities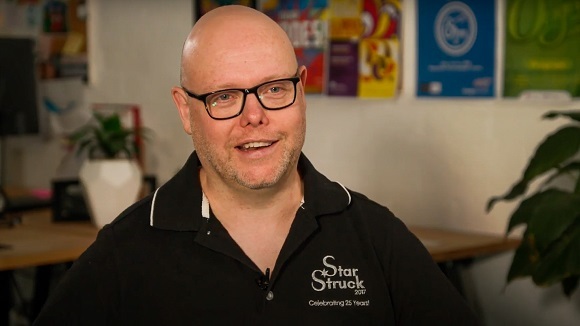 Nominee Daniel Wilson. Image supplied.
Outside of his job as music teacher at Lambton High School in Newcastle, New South Wales, Daniel Wilson spends a lot of his spare time volunteering as Musical Director at Star Struck, an annual concert event for students in the Newcastle area.
Wilson first performed in Star Struck as a student himself, and for the past two decades has been part of the team that creates the concert event, which features a 65-piece rock orchestra, 500-piece choir and 80 lead vocalists.


Students in our area sometimes don't get as many large-scale performance opportunities as people do in capital cities, so Star Struck annually gives 3000 students the opportunity of a lifetime to perform a huge arena spectacular.'

Excelling at remote music lessons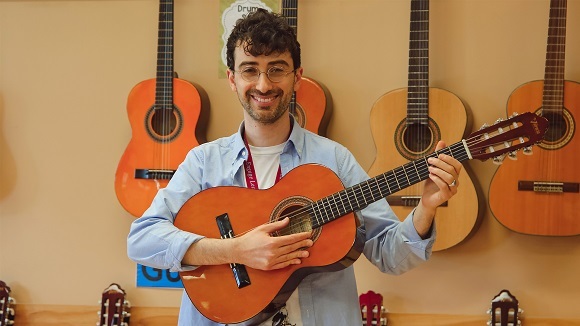 Nominee Aaron Silver. Image supplied.
In the five years Aaron has been teaching at Wodonga Primary School in regional Victoria, the music program has grown to be more inclusive and creative, and since the disruption of COVID-19, much more technologically advanced.
With 950 students and 42 music classes to teach, when schools needed to begin remote learning, Silver set up a home studio to put together weekly online video lessons. In these lessons, Silver gives students the opportunity to sing, play an instrument, and move their bodies.

Silver's online lessons were so successful that when students returned to the school building, he witnessed a large increase in involvement in the music program. For example, in Years 3 and 4, 90 students signed up to join the choir.

'My music room is all about inclusivity. No matter what your background is and what kind of day you're having, it's a place for you to come, for you to belong, and for you to leave feeling special,' Silver says. 'Music can be such a powerful tool when you're having a hard time. As a community, it can be something that helps us stay strong together.'
The winner of the Telstra ARIA Music Teacher Award will be announced at the ARIA Awards on 24 November, 2021. The winner is decided by public votes. You can place your vote until 17 November at the ARIA website.
Zoë Barry says in her school community music is a powerful tool to foster students' self-esteem and confidence. As a school leader, reflect on your school's music program. Is it being used as a tool to foster self-esteem and confidence? How could you emphasise these qualities in the upcoming school year?
Aaron Silver says the success of the weekly online music lessons has seen an increase in music participation among students returning to school. As a teacher, think about your time spent teaching remotely. Did it have an impact on student involvement in programs when they returned to the school building? How did you effectively manage this change in demand?