In a school setting, music can be a powerful tool for student engagement, and for many children a school's music classroom can be a welcoming, calm and safe space.
The annual Telstra ARIA Music Teacher Award recognises the contribution and impact of music teachers in schools across Australia. The 4 nominees for 2022 have just been named. They are: Kath Dunn from Wollondilly Public School in New South Wales; Jane Nicholas from Willandra Primary School in Western Australia; Matt Orchard from Apollo Bay P-12 College in Victoria; and David Collins-White from Haberfield Public School in New South Wales. The winner will be announced live at the ARIA Awards in November.
The teacher award is now in its sixth year. Previous winners include Zoë Barry from Sacred Heart School in Victoria; Sarah Donnelly from Wilcannia Central School in New South Wales; Antonio Chiappetta from St Andrews College in New South Wales; Scott Maxwell from Grant High School in South Australia; and Renee McCarthy from Woodcroft College in South Australia.
Here, we share the stories of the 4 nominees for 2022.
Kath Dunn from Wollondilly Public School in Goulburn, New South Wales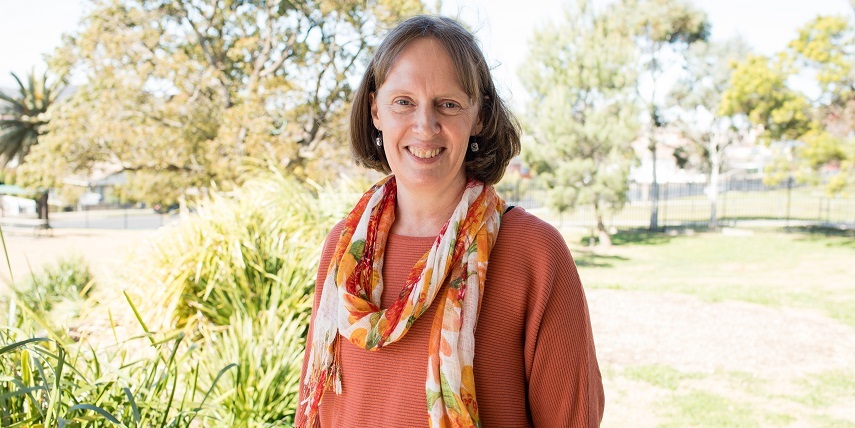 Music teacher Kath Dunn. Image credit: Rachel Cramp
At Wollondilly Public School in regional New South Wales, Music teacher Kath Dunn ensures music is a part of every student's day.
Outside of timetabled lessons in the music classroom, the school aims to have music in every classroom every day through a daily 'beat program', which was implemented by Dunn to practise rhythm with students.
'Kath's made the beat program extremely easy to teach,' Assistant Principal Krystal Jeffers, says. 'As the year progresses, the students who eventually got confidence in their rhythm and their rhythm improved, [then] their reading improved. That's pretty phenomenal.'
'So, if children are experiencing beat and singing and then going into their literacy program, we know that their brains are awake and active and ready for learning,' Dunn shares.
Dunn also leads the school choir, dance group, drumming program and recorder group.

Jane Nicholas, Willandra Primary School in Perth, Western Australia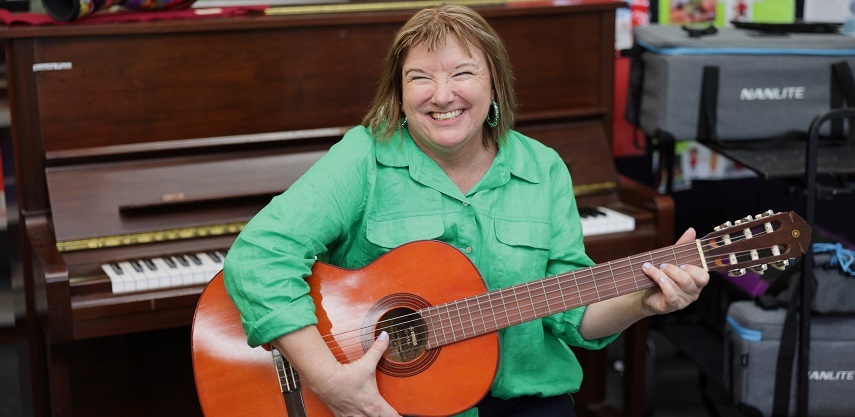 Music teacher Jane Nicholas. Image credit: Kelvin Chong
Music teacher Jane Nicholas has worked to ensure the music program at Willandra Primary School reflects and celebrates the diversity in the school community. Students are from over 40 countries, and many have a language background other than English.
'I've organised the music program to capture the diverse backgrounds of the students using different elements of culture and language,' Nicholas says.
Song writing lessons, participation in community events and 3 choir groups are just some elements of the music program. One choir is a First Nations choir, which Nicholas developed in collaboration with local First Nations musicians.
'Since the Indigenous choir has been formed, our attendance rates have risen,' Principal at Willandra Primary School, Keryl Caird, says.
Matt Orchard, Apollo Bay P-12 College in Victoria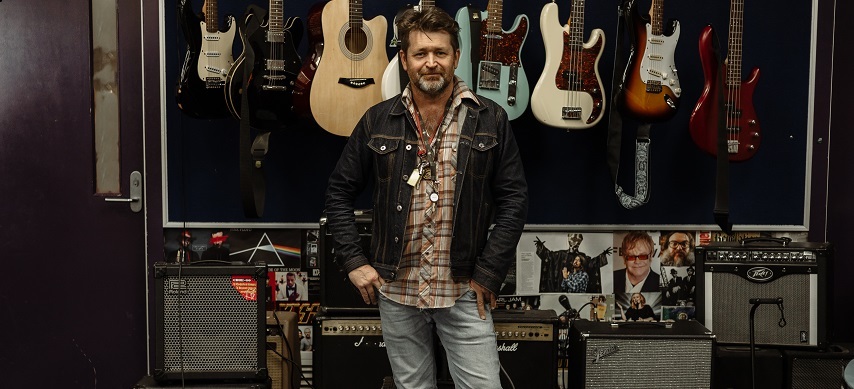 Music teacher Matt Orchard. Image credit: Harmony Rose
As well as being a Music teacher, Matt Orchard is a working musician and has played over 3,500 live shows. It's this experience that informs the music program at Apollo Bay P-12 College.
'I put all of that experience into the music program here,' he says. 'I like it to be less formal than a normal classroom … I want them to come in here and feel like they can express themselves.'
Orchard has seen the school's music facilities grow from 2 portables and a cage for musical instrument storage, to a room with 5 spaces including the school's own professional recording studio and 2 band rooms.
Throughout their schooling, Orchard works with students on their performance skills, so by the time they get to the senior years they can perform in public to develop their skills further.
David Collins-White, Haberfield Public School in Haberfield, New South Wales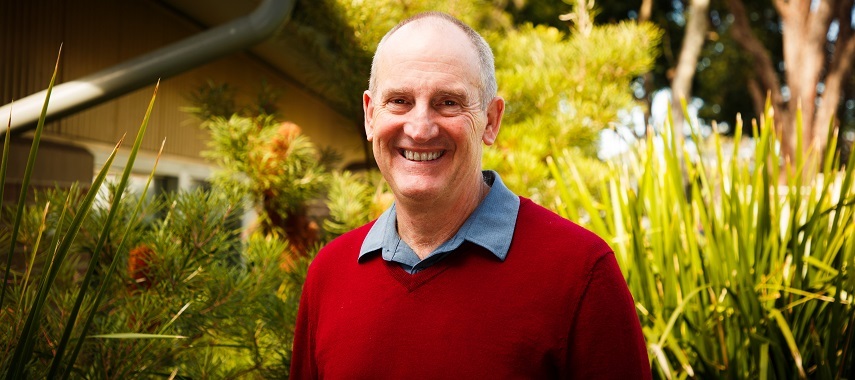 Music teacher David Collins-White. Image credit: Vasili Papathanasopoulos
David Collins-White's impact on music education extends beyond the Haberfield Public School community. He's created his own music education YouTube channel to share resources with other teachers around the world, including songs and games. His videos have been viewed almost 500,000 times.
His passion for mentoring and collaborating with other teachers came from his own experience being mentored by music educator and conductor, Richard Gill.
'The most important collaboration I did with him was the mentoring program,' Collins-White says. 'Going into classrooms and mentoring other teachers, giving them the skills and confidence to teach music in their classroom.'
At Haberfield Primary, there are now 9 ensembles, and Collins-White has also recently co-written an original musical for students to perform, which is on the topic of Science and Maths.
You can watch a short video from ARIA's YouTube channel on the work of Kath Dunn, Matt Orchard, Jane Nicholas and David Collins-White by clicking on the links. The Telstra ARIA Music Teacher Award is presented by ARIA in partnership with Telstra and is supported by The Song Room. Vote for one of these 4 teachers from now until 16 November 2022 at the ARIA website.
Music teacher Kath Dunn has worked to ensure music is a part of every classroom every day. As a school leader, reflect on the opportunities students have to engage in music on a daily basis in your own school. Is there room for improvement? What impact could this have on student outcomes? How could you support your staff to implement music education in their classroom?