The winners of the 2023 Teacher Awards have been announced. The impressive list of winners for our 8 award categories span 5 states and all school sectors. In today's article, we speak with the winner of the Leadership Award for Driving School Improvement, Melissa Shepherd from Laura State School in far-north Queensland, about how she is committed to improving outcomes for all students, and how she ensures she's attracting and retaining high-performing teachers.
International research shows that effective school leadership teams are crucial to improving teaching and learning outcomes. The Leadership Award for Driving School Improvement category of the Teacher Awards 2023 celebrates a school leaders' excellence in creating, implementing, and continuing to drive and reflect on strategic improvement plans.
The 2023 winner of this category Melissa Shepherd is Principal of Laura State School, a remote Queensland school situated in the township of Laura, located 315 km north of Cairns. The school caters for 27 students across 3 buildings, 2 serving as classrooms and the other as an admin office/resource room. The classrooms accommodate a Kindy to year 2 class and a year 3 to 6 class. The school operates with a teaching Principal, second full-time teacher and teacher aides.
'The school is small but rich in culture and history similar to the Laura township with its cultural heritage,' Shepherd tells Teacher. 'Building and maintaining strong relationships with the local community is crucial for the success of our school.'
In the award nomination, the nominating team described Shepherd as dedicated, passionate, and committed.
'With a predominantly Indigenous student cohort, Melissa has adopted a culturally sensitive approach that emphasises local Indigenous Knowledges and community involvement, resulting in improved academic performance and student engagement,' the submission reads.
'Despite the challenges of teaching in a remote community, Melissa is steadfast in her commitment to improving education outcomes for all of her students and equipping them with the necessary skills to embrace the digital world. Historically, the Laura school has had difficulty achieving the same levels of attendance and academic achievement as those of larger, better-resourced urban schools. However, Melissa has always recognised the potential of her students. Through active community engagement, Melissa has revitalised the learning environment.'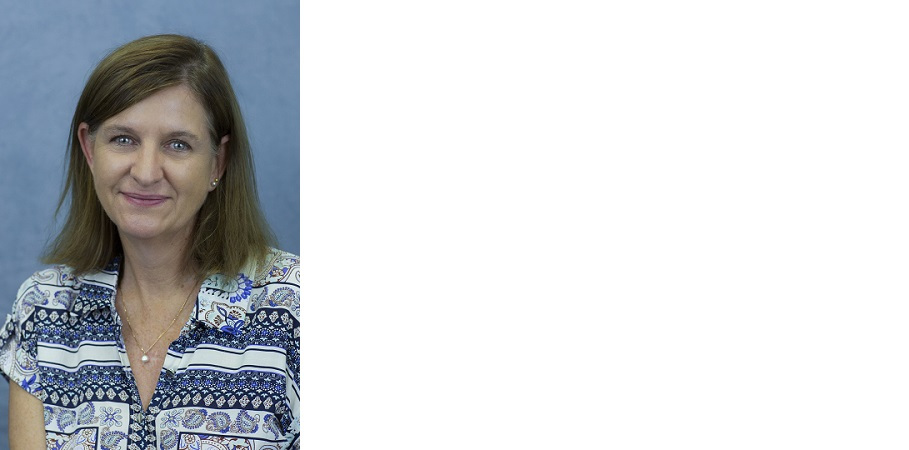 The winner of the Leadership Award for Driving School Improvement, Melissa Shepherd from Laura State School.
Improving outcomes for all students
The Leadership Award for Driving School Improvement celebrates a school leader's commitment to improving outcomes for all students, including those facing disadvantage. This includes setting and achieving of explicit targets, with systematic monitoring and evaluation.
Shepherd says that her team has developed a 4-year strategic plan for the school based on their improvement priorities.
'Each year we develop an Annual Implementation Plan outlining the strategies, resources and interventions needed to reach our improvement goals. The areas of improvement we have focused on over the last 12 months include embedding contextualised curriculum into our school, student improvement in A-E data, engaging in the moderation process with other local like schools, development of a culture that promotes learning, and a focus on the needs of students as they transition through their stages of schooling,' Shepherd explains.
'Our school collects and analyses a wide range of data, including student assessment results, attendance rates, and behaviour records. We then use this data to identify specific areas where improvement is needed. We set clear and specific targets for improvement based on our data collection. We regularly monitor the progress of students which can include tracking student performance, attendance rates and behaviour incidents.
'We also regularly meet as a whole of staff to review our Annual Implementation Plan which includes assessing and evaluating the effectiveness of our improvement efforts. We provide targeted intervention and support to those students who require additional support and teachers meet regularly to review the strategies we put in place for our students. Our staff receive ongoing and targeted professional development, support and mentoring to enhance their skills and to address the unique needs of our students.'
Shepherd says that engaging parents, families, and the broader community is also crucial for the school's success.
'We hold regular big breakfasts, events to involve families and now a have a community engagement body made up of family members and members of the local Laura Rangers. We ensure that we are accountable to all stakeholders. All of these processes are ongoing. We are continually seeking ways to improve and adapt our strategies based on the evolving needs of our students and the community.'
Digitising the Deep Past research project
Shepherd has collaborated with Griffith University and the Laura Rangers (several of whom are parents of children at the school) in a novel research project called Digitising the Deep Past.
The Digitising the Deep Past curriculum is linked to a broader, 2-year Griffith University Spotlight project, which aims to develop artificial intelligence (AI) capabilities which can catalogue rock art motifs around Cape York Peninsula. The curriculum is designed to expose Indigenous learners to the technologies of the 21st century, using local Aboriginal languages and cultures as a foundation to do so.
'By bringing our students, under the supervision of Elders, into the classroom with researchers to mix cultural knowledge about rock art with digital technologies, this project is supporting teachers at Laura State School to continue to improve attendance and education outcomes for our learners,' Shepherd explains.
The students have so far undertaken 2 units of work, including an exploratory unit called 'Understanding technology', which seeks to explore technologies of the past, present and future and takes a deep dive into the world of science fiction and how it influences technology and innovation.
The second unit, 'What season is it?' aims to help students to gain an understanding that there is more than one way of identifying the seasons and weather patterns and to legitimise Indigenous ways of knowing about seasons.
'Students have been excited and engaged with these units of work. It is wonderful to be able to work with the local community and on country to put our theory into practice. The decision to be a part of this project was easy. I saw it as a way to engage students in their learning and the ability to form relationships with families and the local community,' Shepherd says.
A leader empowering others
The award nomination also mentions how Shepherd is committed to empowering others through mentoring pre-service teachers.
'It has always been forefront in my mind when becoming the principal here at Laura State School to create and maintain a positive and supportive work culture. I believe that teachers are more likely to stay in an environment where they feel valued and respected,' she says.
'I also believe in offering and providing mentorship (this is an area I am very passionate about and something that I truly love to do) and an induction program for our new teachers. It is also important to pinpoint and offer the professional development to my staff.'
Shepherd says that fostering a collaborative and supportive work culture is also a high priority for her.
'I also encourage staff to make sure that they have a work-life balance. I involve teachers in decision-making processes as I believe teachers often appreciate having a voice in school policies and practices. It is also extremely important to continually recognise and appreciate the contributions of not just teachers, but all staff here at Laura State School,' she says.
As part of the judging criteria for the Teacher Awards, one of the elements our Judging Panel was looking for in this award category was a commitment to attracting, retaining, and developing high-performing teachers
The judges commented: 'Opening up your practice to the scrutiny of researchers and mentoring pre-service teachers reflects a significant commitment to improvement and to the profession. It is also a challenge. Pre-service teachers would have experienced a unique professional experience opportunity that hopefully would encourage them to walk in Melissa's footsteps.'
On winning the Teacher Awards this year, Shepherd says she is thrilled with the acknowledgement.
'Winning the Leadership Award for Driving School Improvement has been a source of pride and inspiration for not only myself but the entire school community. I believe that it has validated our school's hard work and commitment. It has inspired me to continue striving for excellence in education and has validated my contributions to Laura State School.'
The Teacher Awards recognise work that's been completed in the past 12 months, so it's not too early to start thinking about your nomination for 2024. You can browse the specific criteria for this award, and the other 7 categories, here, and our FAQ page for the Teacher Awards here.
Melissa Shepherd is committed to empowering others through mentoring pre-service teachers. As a school leader, do you participate in any formal mentoring? If so, what have been some of the benefits for you personally?
Melissa Shepherd actively looks for ways to engage students in their learning by building relationships with the local community. Consider how you do this in your own school? How do these relationships enrich learning for students? Have you noticed the impact it has on their engagement at school?